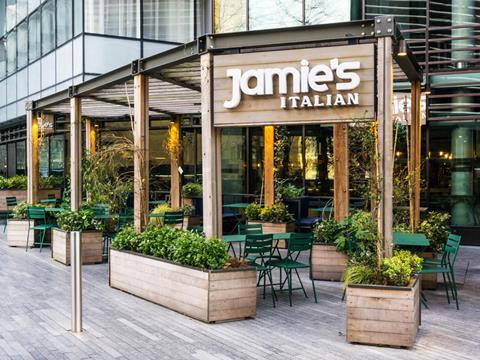 Consumers don't care about the collapse of big restaurant chains and instead want limits placed on their numbers in the high street, according to a new survey.

Research among more than 2,000 UK adults commissioned by the delivery app GoKart, claimed 50% were concerned their local high streets were being taken over by restaurant and fast food chains, driving out independent businesses.

It found 42% of people thought the government should limit the number of national or multi-national chain restaurants opening on the UK's high streets.
More than half (53%) of Brits preferred to eat out at independent restaurants because they wanted to support local businesses, it added.

The findings came after a report by the government's Insolvency Service found that 984 restaurants fell into administration in 2017 - a 20% increase on the previous year's figures.

GoKart said while the closures of chains like Gaucho and Jamie's Italian had dominated the news, consumers were more concerned about smaller, independent eateries shutting down.

"The current market is very challenging for restaurants to survive. With Brexit damaging the strength of the pound and the costs of both ingredients and business rates rising, there is a real challenge for eateries to stay open," said GoKart founder and CEO Anx Patel.

"However, while the closures impacting big restaurant chains might dominate the headlines, today's research shows that the UK public is actually more concerned with the fate of their local independent high street outlets."