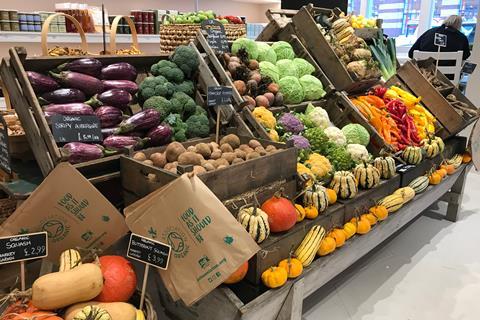 With food inflation rising by 3.5% last month, according to the British Retail Consortium, shoppers are cutting back in different ways. While some are putting the brakes on big expenses like holidays and building work, others are cancelling Netflix subscriptions or eating out less, likely trading down to at-home dinners.
Many, however, will be looking for ways to limit the rising cost of their essential grocery items and are already making sacrifices. Nielsen data last week suggested consumption of protein was down 7.8%, for example.
What does this mean for brands that have invested in making their products more sustainable? Will people still pay the higher price tag often attached to greener and cleaner choices, such as organic or local credentials, or brands that use biodegradable or recyclable packaging?
In Quantilope's recent 2022 Consumer Trends in Sustainability study, it was clear shoppers are increasingly keen to reduce their climate footprint. Some are even willing to pay more to meet that goal. A third claimed they would pay more taxes if they were used for environmental protection purposes; though 39% would not and 27% feel neutral.
Images of plastic waste in the oceans have acted as a reminder there is no 'planet B'. As such, around three-quarters of shoppers are actively attempting to reduce waste and more than half plan to buy less plastic.
Our research uncovered three new shopper segments, which make up around one-third of the population each. The most notable from a sustainability point of view are the 'ingredient inspectors', who are focused primarily on the content of the food they buy. They are more likely than other segments ('waste warriors' and 'broad brushers') to buy locally, believing this can have a positive influence on the planet as well as their health. They actively check for planet 'unfriendlies', such as palm oil. Since money is less of a barrier to this group, they are more likely to pay for more natural produce.
To explore the issue of price in more detail, we also conducted a price sensitivity test on three versions of unbranded tomato ketchup. Overall, shoppers really are willing to pay more for natural ingredients and sustainable packaging. One in five prioritise these attributes over price.
But there's no denying money – or the lack of it – is an ever-present barrier to how green and clean shopping can be. For some, shopping in this way was always deemed unaffordable, even before inflation started increasing prices.
Naturally brands will be sensitive about pricing people out of their more sustainable purchases, recognising that this could impact their longer-term relationship with consumers and their sustainable goals.
It means pricing decisions should be made with care. But it also means brands need to justify their price point. Our research highlighted confusion around the sustainable credentials of individual brands, highlighting the need for clear communication of these specific attributes. Is the brand helping farmers to earn a living wage, for example?
For all shoppers, there will be a limit to how much they will and can pay. Those manufacturers best placed to win in the future will recognise how this varies depending on the attitude of shoppers to sustainability as well as their budgets.