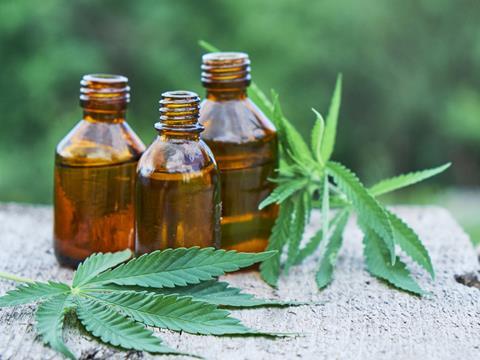 This week the growing UK market for cannabidiol (CBD) was dealt a huge blow.
Tipped as one of the biggest food and trends of 2019, the cannabis plant extract (which contains no THC, the bit that gets you 'high') has appeared in everything from beer to cosmetics to marshmallows in recent months. Even Coca-Cola has signalled its interest in the previously niche ingredient, thanks to its much-reported health benefits.
But now these same products are set to be stripped from shelves after the FSA decided to reclassify CBD. Where previously it was categorised as a supplement, it is now to be considered a 'novel food', with a series of new approvals and hoops to jump through before it's considered fit to sell.
Unsurprisingly, those that have backed the ingredient from the start are, to put it mildly, outraged. Not least as they argue the new classification only applies to ingredients 'of which there is thought to be no evidence of widespread use prior to 1997'.' And "cannabis is probably the oldest crop cultivated and used by mankind," points out Peter Reynolds, founder of campaign group Clear. "Asking for evidence of its widespread use before 1997 is no different, and just as absurd as, asking for the same evidence for wheat or barley. This is, demonstrably, bureaucracy for bureaucracy's sake."
Bureaucracy that could have a huge financial impact on the industry. CBD products were flying off shelves in Holland & Barrett at the beginning of last year, with sales up 37%. These products will now need to undergo a rigorous safety assessment before being authorised for sale.
The reclassification and subsequent removal of CBD products is likely to come as a huge shock to brands and retailers too, particularly after medicinal cannabis, which contains THC, was legalised in the UK last year. In fact, many believed that legalisation of the recreational drug couldn't be far behind. After all, Canada legalised cannabis for recreational use last year, and many US states where medicinal cannabis is legal have followed up by legalising recreational cannabis as well. That the UK government would instead act to clamp down on sales of its far less controversial relation hadn't even entered the equation. Until now.
There are glimmers of hope, though. Chia seeds, for instance, were approved as a 'novel food' in 2009 and have since gone on to become a wildly popular 'superfood', beloved of Instagrammers everywhere. Demand for the ingredient is there too, with 33% of consumers saying they would buy or use a product containing CBD in the future, according to an exclusive survey for The Grocer by Harris Interactive.
And tackling any additional stigma this brings won't be a new battle for the CBD industry, a battle it's fought and won before. Judging by the outrage that has followed the FSA's announcement this week, it's abundantly clear they aren't about to give up without a fight.