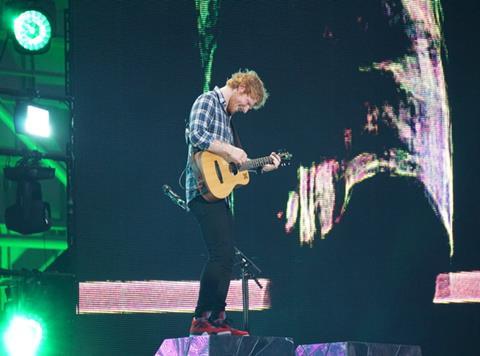 A decline in CD sales has slowed while video and games sales have plummeted by double figures, according to data from Kantar Worldpanel.

In a quarterly barometer for the 12 weeks to 2 July 2017, sales of CDs were down by only 0.5% year on year. This starkly contrasted with the 13% fall for videos and 20% for games. The overall physical entertainment market dropped 12.1% year on year.

"The physical entertainment market has had another tough quarter, parting company with 1.3 million shoppers compared with this time last year," said Kantar Worldpanel analyst Olivia Moore.

"Music has been a real bright spot, thanks in large part to Ed Sheeran's latest chart-topping offering. Divide has accounted for over 10% of CD sales since its launch in March. A quarter of those buying Sheeran's offering hadn't bought a CD in the previous 12 months, so the release tempted 250,000 buyers back to the physical entertainment market."

She added: "Gaming titles accounted for only two of the top 10 titles across physical entertainment during the past three months - down from five last year - thanks to a quieter release slate during the latest quarter. Shoppers are also buying games less often, playing top titles for longer before making a new purchase - great for customers' wallets, but a challenge for gaming retailers."

Meanwhile, video did have some success with new releases, growing 2% year on year. Rogue One: A Star Wars Story ranked top with one million copies sold, following the successful release of The Force Awakens last year.

Amazon retained its title as the largest entertainment retailer with 20.6% market share, down 1.3% from last year.

Tesco had the third largest share of the market at 13.4%, down from the previous year's 15%. Meanwhile, both Asda and Morrisons increased their market share, the former from 6.5% to 8.4%, while the latter rose from 3.5% to 4.7%.