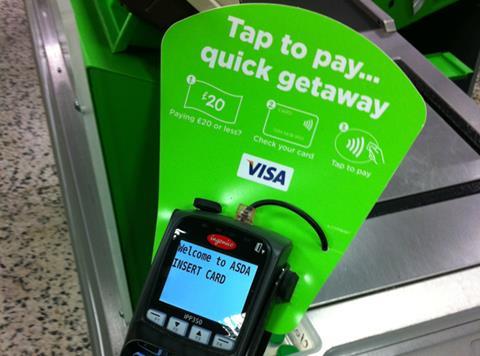 Contactless has overtaken chip and pin as the most popular payment method among students, a survey by an IT support company has found.

Four in 10 students said they preferred the ease of paying with one tap, compared with 35% who favoured chip and pin, found the study by Vista Retail Support.

But the results suggested retailers had some way to go in catering for these preferences. Despite the growing popularity of contactless, 45% of students said they still used chip and pin most frequently - suggesting newer payment technology was not available.

And this could lead to retailers losing business, the results suggested. While 46% said they would be more likely to frequent a business that offered reliable payment via contactless cards, 13% said they would avoid a retailer altogether if they were unable to pay with one tap.

"Our survey shows a significant shift in how students are choosing to pay for their goods and how they're willing to avoid retailers who don't allow room for choice," said James Pepper, technical services director at Vista. "For canny retailers who have put the right solutions in place, however, the potential gains could be huge as local students become loyal customers."

Monthly contactless payments passed the £2m mark for the first time in July, according to the The UK Cards Association, up from £1.5 billion in March.

All major supermarkets in the UK accept contactless cards except Sainsbury's, which is due to roll out the technology later this year.