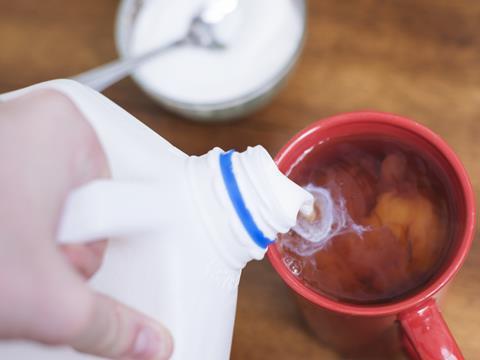 Brits drank nearly 870 million fewer cups of tea last year as their love affair with traditional brews went off the boil.

The nation bought 2.6 million fewer kilograms of tea, shows Kantar Worldpanel data [52 w/e 20 May 2018], the steepest volume decline in four years. As the average teabag contains 3g of leaves, this equates to roughly 866.7 million fewer cups of tea over that period.
This story is from our Hot Beverages Category Report. Read the full analysis

The declining popularity of standard black brews was the key driving force behind the fall in volume.

But the tea market was saved from a similar slump in value as Brits turned to pricier premium teas and fruit or herbal blends. Kantar Worldpanel data shows the value of tea has risen by 0.6% to £669.2m over the past year.

The move away from the traditional cuppa has prompted range reviews such as Tesco's earlier in August, which saw Tetley lose around 40% of SKUs as the retailer opted for trendier fruity and herbal lines.

Tea giants have been quick to innovate in response. Both Tetley and Twinings have this year launched cold infusions products. In February, PG Tips launched a brew designed especially for drinking with non-dairy milk in a bid to grab a slice of the growing free-from market, whose value is up 37.5% [Kantar Worldpanel 52 w/e 26 March 2018].

Tetley director of customer and shopper marketing Peter Dries said the tea market was changing "significantly" and shoppers were increasingly looking for higher-value teas. He stressed this should present opportunities for increased sales. "The growing acceptance of tea's good fit with health alongside the delivery of genuine product innovations that meet changing consumer habits will be the main impetus for growth, combined with improved presentation of tea in store and shopper education," he explained.

But PG Tips owner Unilever stressed black tea still accounted for 85% of the tea category and remained "the nation's favourite drink".

Yorkshire Tea, which secured the highest value growth of any tea brand in The Grocer's Britain's Biggest Brands (up 7.9% to £88m, Nielsen 52 w/e 30 December 2017), said its black tea sales were continuing to grow.

"We're proud to be growing and we believe this is down to our unwavering commitment to doing things properly," said Ben Newbury, senior brand manager at Yorkshire Tea.