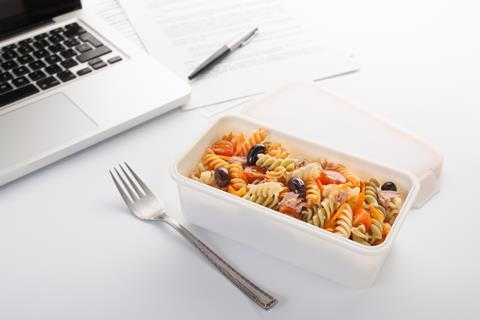 Brits have eaten leftovers for lunch an extra 20 million times in the past year, as belts tighten and food waste concerns grow.

A staggering 156.8 million British lunchboxes featured leftovers in the year to 24 February. That represents a 15% increase on the year before, shows exclusive Kantar data compiled for The Grocer, with 34.3 million lunchbox choices made because food 'needed using up', an increase of 34.4% year on year.

Young adults drove the trend. Kantar data shows leftover lunches almost doubled in popularity among 16 to 24-year-olds, whose number of servings shot up 92.8% to 22.2 million. Among 25 to 34-year-olds, the number of leftover servings rose 15.2% to 38.4 million.

AHDB said this was linked to a lower economic confidence among younger groups. "The fall in consumer confidence is hitting younger people the hardest, and taking leftovers out for lunch is a great way for them to save money," said Grace Randall, consumer insight analyst at AHDB.
Cost is a key motivation for lunch choices. In a Streetbees poll of 619 consumers, 36% said price was their highest priority, compared with just 17% who chose taste.

However, food waste experts said environmental concerns also played a part. "There's a desire these days to make a positive difference to the environment," said Tessa Tricks, creative partner at environmental charity Hubbub.

Leftovers also tie in with the rise in batch cooking, which has grown 22% between 2014 to 2018, according to Kantar data.

And supermarkets are encouraging consumers to use up food through recipe ideas. The Tesco site, for example, has a leftovers tool that offers more than 600 recipes using leftovers.

There has also been a move towards leftovers in the out-of-home arena. In 2016, the Scottish Government provided free doggy bags to hundreds of restaurants across Scotland to reduce food waste. The initiative came after a pilot scheme showed offering customers doggy bags could reduce food waste from leftovers by 40% per restaurant.