From decadence to detoxing, we explore drinks trends on both ends of the spectrum as 2020 draws to a close
Premiumisation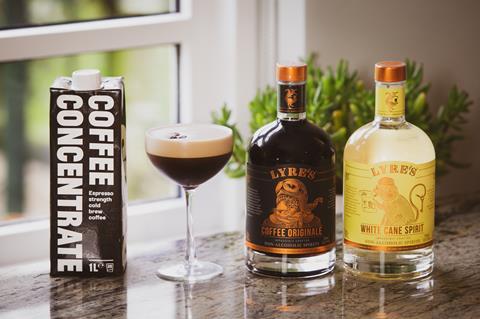 According to Bacardí's 2020 survey, Brits are looking to make this 'the most special holiday season ever', and that means trading up their drinks choices. The booze giant believes traditional festive tipples like mulled wine will be out, in favour of premium spirits and 'showstopping' cocktails. In fact, half of those surveyed claimed they would be incorporating cocktails into their Christmas celebrations more than in previous years, and drinking less wine (42%), mulled wine (36%) and beer (45%).
The research found vodka would be the most popular choice for at-home mixologists, with 20% expected to serve espresso martinis over the festive season. One brand capitalising on this trend is Solo Coffee, which has teamed up with Mr Black's coffee liqueur and Lyre's alcohol-free spirits for boozy and non-alcoholic cocktail kits. Subscription service Grind has also introduced its first Christmas gift set, which contains all the elements to create the caffeinated cocktails.
Gut health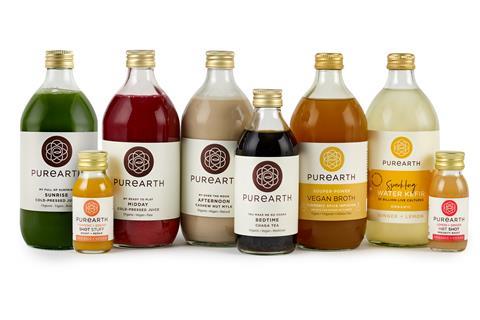 For obvious reasons, gut health and immune-boosting credentials have been all the rage in food and drink this year, popping up in categories from dairy to snacking. Now during the cold winter months, there has been an influx of drinks aimed at maintaining the body's defences. Take Purearth's Winter Warmer Juice Cleanse, which launched online in November (rsp: £80). The selection of drinks is designed to "flood the body with essential nutrients whilst warming the body internally", and features products such as juice shots to boost the immune system and water kefir to 'support great gut health'.
No 1 Living, the gut healthy drinks brand created by rugby hero Jonny Wilkinson, has also expanded its range ahead of the festive season. Its Kombucha Health Shots (rsp: £2/60ml) and duo of sparkling water kefirs (rsp: £2/330ml) landed in Sainsbury's in October.
Low & no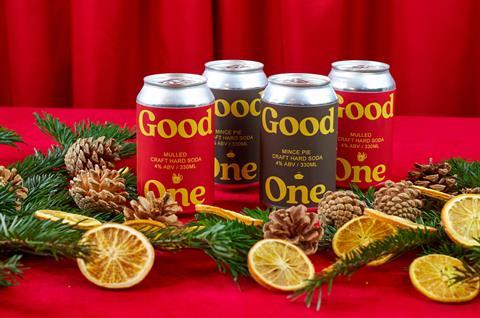 While, for many consumers, Christmas is a time to overindulge, research suggests the growing low & no alcohol trend will still be prevalent over the holidays.
Earlier this month, Waitrose's annual Food & Drink Report revealed searches for less boozy tipples were up 22% year on year, while 18% of consumers planned to reduce their alcohol consumption by trying more low & no drinks. The retailer now stocks a wide range of alcohol-free alternatives to beer, wine, bubbly and spirits, meaning teetotal customers won't need to miss out on the latest alcohol trends. For example, Waitrose is predicting its biggest Christmas yet for sales of rosé: it also stocks a de-alcoholised version from Natureo.
Hard seltzer is another category blazing a trail in low & no. There are now upwards of 30 brands available in the UK, with launches from High Water, Berczy and CCEP's Topo Chico joining the fray most recently. Good One – which launched online in October – is even targeting Christmas drinkers with its new mulled soda and mince pie flavours. Mike's is also offering Christmas gift bundles for the first time, which contain gifts such as a branded Jenga game, blanket and gummies, alongside cans of its spiked sparkling water.
Retro
After the madness of 2020, it's no surprise consumers may want to look back to simpler times this festive season. We've seen Sainsbury's lean into this in its nostalgic Christmas ad, in which a taste of gravy envokes a host of festive memories for one family. Now brands and retailers are going back in time with retro-inspired drinks flavours too. Take Asda's recently-launched range of Extra Special gins: the spirits feature classic sweet shop flavours such as pear drops, rhubarb & custard and cola cubes. Craft gin brand Ribble Valley also offers a range of retro sweets flavours – from parma violet to turkish delight – which this year feature in its gin Advent calendar.
Waitrose also expects to see retro tipples like sherry making a comeback this Christmas.