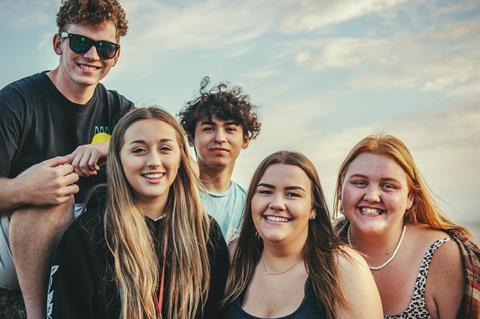 Generation Z shoppers are more ethically minded than any other age group when purchasing beauty products, new research suggests.
Gen Z – comprising people born from 1995 to 2015 – is more likely to consider buying a beauty product linked to a good cause than other generations, according to the 'Future of Beauty' report by creative consultancy The Pull Agency.
This means brands such as Lush, Body Shop and Dr Hauschka will likely appeal to gen Z due to their "intrinsic social purpose" said Pull head of brand strategy Claire Rance. "Another example is added social purpose, like big brands moving to renewable packaging sources, removing plastic or choosing sustainable palm oil" in response to the public's concerns, she added.
Based on a survey of 1,200 consumers aged 25 and under, 'Future of Beauty' shows key trends for gen Z shoppers within the health & beauty category include wellbeing, natural, organic, cruelty-free and the environment.
Sustainability was a major influence on their decision-making, Rance told The Grocer. The UK's youngest shoppers were "trying to make better choices".
The feature of a beauty product most likely to influence gen Z to buy is natural ingredients, the agency's data shows. It also suggests that the age group cares more about a product's cruelty-free credentials than any other generation, with 51% highlighting it as important.
"They're doing a value equation with everything they buy: is it worth the money?" said Rance.
'Future of Beauty' comes after gen Z surpassed millennials last year as the UK's largest generation.
"This first truly digital native generation is the newest focus for marketers, as gen Z come of age and become the most educated and financially powerful generation of all time," says the report, which will be published on Thursday (27 February).
It also shows that gen Z is shopping for health & beauty products earlier than any other age group – 60% have bought a beauty product by the time they are 14.
Around half (48%) prefer to shop for beauty products in a high street chemist such as Boots or Superdrug, but they are also "far and away" the most likely to visit a specialist retailer like Holland & Barrett or The Body Shop.