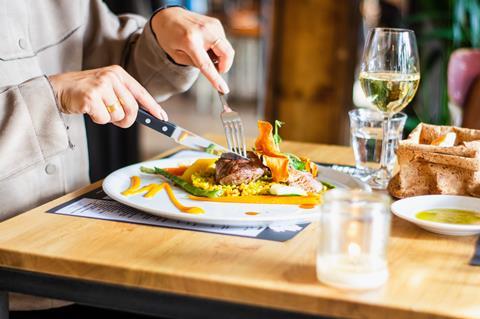 For the quoted staples companies, supply chain resilience through Covid-19 has been remarkable. However it will have undoubtedly come at quite a cost. With the loss of high-margin out-of-home impulse sales (important in big categories such as soft drinks, water and ice creams) margins will likely suffer in H1.
Fewer promotions, lower media costs and raw material deflation will probably not fully compensate. Even so, minimising the P&L damage will be far from straightforward, and understandably the vast majority of companies have suspended guidance. For the large caps weighted to emerging markets, there are added risks to the outlook, with currencies collapsing, oil-dependent economies struggling and the full impact from Covid-19 yet to be felt.
The big question, however, is how changed will the consumer be by this experience? What makes the analysis difficult is overlaying Covid-19 with a severe recession. A more risk-averse consumer may eat and drink out less. Previous recessions have shown it has taken eight years for out-of-home spend to recover, even before the unique Covid-19 circumstances, where the dining-out experience is likely to be diminished and where many restaurants may never reopen. Companies that have built business models on this channel may need to have a radical rethink.
Covid-19 is a game-changer for e-commerce and direct-to-consumer models. Older consumers have been forced to engage with e-commerce for the first time and habits may never change back. Barclays' UK Spend Trends 2.0 highlights that YTD online grocery's share in the UK has risen sharply, particularly in the 64-plus age bracket, as Covid-19 restrictions have come into force and customer behaviour has changed.
It's likely that consumer demand will barbell. Some in hibernation with secure job prospects and with lower outgoings could spend more on premium brands. However, with 10 million Brits furloughed and 30 million Americans now unemployed, the search for value will accelerate rapidly. There has been an absence of promos during the lockdown, when supply chains were stretched, but a big question will be when do companies start promoting again as the recession bites.
Fmcg companies need to ensure they are playing the price piano to minimise the risk of consumers not just trading down but trading out to private label. What really matters now is genuine differentiation at both ends of the spectrum. With less experimentation and retailers focused on the big brands, smaller brands are struggling to cut through. Undifferentiated number three and four brands in a category could really struggle.
At the same time, CEOs need to work out how they can convert this prolonged free trial into ongoing loyal consumers. The boom in scratch cooking is good for ambient and frozen, but painful for ready meals, as processed food calories are decreasing. Surveys have shown many consumers are looking for healthier options, but at the same time say they will carry on with comfort eating even when lockdown is over. Many are also thinking more about the concept of food as medicine, with foods with immunity benefits like functional yoghurts seemingly benefiting.
It was hard enough before getting ahead of where the fickle and fragmenting consumer was going. However it's is now become an even more Herculean challenge. Companies that weren't around or haven't learnt from the global financial recessions of 2003 or 2008/2009 could be found wanting. Also, those that haven't invested sufficiently in digital and data analytics are likely to be exposed and underperform.