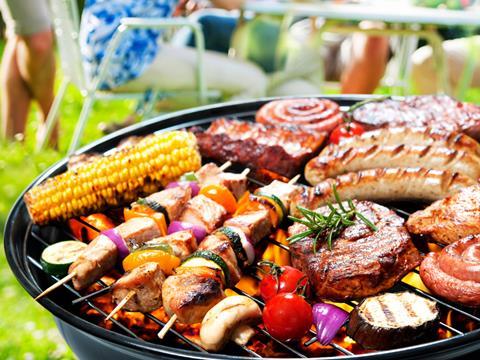 Every year we hope and pray for an Indian summer - but none more so than the grocery sector as new figures reveal that a sunny September and October can generate an extra £1.5bn of sales.
Research by The Weather Channel shows that a prolonged spell of good weather into autumn creates a massive sales opportunity, which dwarfs the £300m of extra sales retailers and suppliers can hope to achieve if we get a prolonged period of rain during these months.
Overall the forecaster's Weathernomics fmcg report found that 6p in every £1 spent in the grocery sector was weather-dependent.
"For those brands that are weather-dependent, intelligent weather-based marketing is vitally important," said The Weather Channel head of insight David Bird. "The weather does the hard job of changing consumer behaviour - brands can use this type of marketing."
The study revealed that the biggest opportunity during an extended period of warm weather came from barbecue foods, with weather-based marketing creating the potential for an extra £400m in sales. Wine was second at £384m, with combined additional sales of beer and cider a possible £380m.
The Weather Channel said brands would be able to unlock opportunities beyond traditional calendar-based merchandising and marketing.
Its research showed 71% of people only planned a barbecue around the weather, with almost two thirds of food bought the day before or on the day.