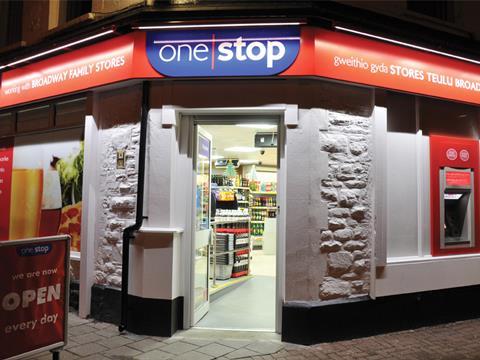 This article is part of our Franchise & Fascia Groups Report 2015.
Tesco has long been an adversary of independent retailers. Now it's recruiting growing numbers of indies through its One Stop franchise scheme.
This month One Stop signed its 100th indie, a store in the Midlands, just 15 months after the launch of its franchise offer. Of the 100 One Stop franchisees, 62 have switched from a rival symbol group, and 38 were previously unaffiliated retailers.
Forty of the stores are in central England, 35 in the north, 19 in the south and six in Wales. One Stop says it has had over 2,000 enquiries to date and is now planning to launch in Scotland, a first not only for the franchise but also its company-owned stores.
"It's a tough market out there, but our focus on driving sales and profits, helping retailers to cut costs and make their day to day operations simpler, is showing through their bottom line," says One Stop franchise director Andrew King. "It's been a fantastic year for us so far."
Franchisees say the backing of Britain's biggest retailer is allowing them to compete harder on price. For example, in December, One Stop cut the price of 800g bread, two-litre milk and six free-range eggs to £1 as part of an investment in long-term price reductions. More recently, it has also joined the ACS and launched in-store Subway concessions.
"We used to worry about competition, now the competition is worried," says Shelley Goel, who runs a One Stop Franchise in Acocks Green, Birmingham. "One Stop is good for customers, which is also good for retailers. We provide the service, One Stop provides the rest – so it's a winning combination.
Rivals are rattled. "One Stop has been a game-changer," admits one senior convenience figure. "With Tesco behind it, we didn't know how retailers would react, but they are queuing round the block to join, which means we have to up our game."
10 things you need to know about… franchise & fascia groups
1

2

3

4

5

Currently reading

Indies 'queue round block' to join One Stop franchise

6

7

8

9

10

11