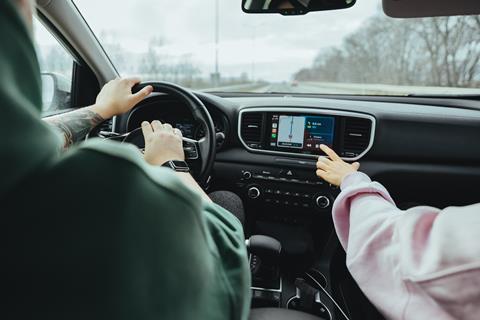 The past year has been an evolution for the grocery sector. As pubs and restaurants were forced to shut their doors, supermarkets and takeaways faced unprecedented demand. The much-loved social novelty of 'dining out' was turned on a dime and safety became the priority for businesses and consumers alike.
Now, with lockdown measures lifting, we're returning to restaurants in force, with 48% of consumers saying they would spend more on a hospitality experience to boost the industry.
Our own data sources also reflect the hunger to dine out. Google search trends show a 31% week-on-week increase in searches for 'restaurants' since restrictions lifted, while traffic levels on Google-owned navigation app Waze rose by 35% in Liverpool and 26% in London when shops opened. Coupled with the boom in online retail and delivery services, groceries face a double threat to consumer engagement as hospitality returns.
So, what can the sector do to sustain footfall and customer confidence as drivers hit the roads?
Learning to adapt
Supermarkets and independent grocers have already made huge strides to accommodate changing mobility habits. During lockdown, Waitrose & Partners introduced its Rapid Delivery service, putting convenience at front of mind while everyone stayed indoors.
As we only made essential journeys, our tolerance for any inconvenience shortened. That influenced our habits. McKinsey research shows up to 44% of Brits changed the way they made purchasing decisions and tried new brands or made purchases with a new retailer.
Reduced public transport services led to 68% of drivers stating their vehicle as 'essential' for daily errands like grocery shopping. Cars are now the preferred and safest method of transport.
There are ways to take advantage of these emerging trends. Google has Local Campaigns to help businesses optimise their sales by promoting key points of information like opening times. Similarly, Waze launched location personality badges during the pandemic, which help customers find drive-through and kerbside collection services before leaving home.
Where do future opportunities lie?
Both local features aim to target consumers and influence intent before drivers leave home and while they're on the move. Getting this balance right is essential to encourage footfall and brand awareness during a time of ongoing uncertainty.
By reaching consumers during the imperative "last mile" of their journey, location-based ads can play a fundamental part in grocers' post-pandemic marketing strategies.
McDonald's has recently taken advantage of Waze's self-service Ads platform to promote its 'Truly Delicious' breakfast. By targeting customers when they are almost arriving at their destinations, McDonald's is able to attract more customers and increase visits as a result. The same method could easily be applied to a grocery store or supermarket – dropping a location pin if your opening hours have changed or a sponsored search to flag down the weekly food shoppers.
It's clear traditional grocers need to make smart moves when peddling their wares over the coming months. Location-based marketing is that touchpoint in an oversaturated market – knowing when your customer is leaving the house and why can make all the difference when they've had a long day working remotely and just need to grab dinner. As the pandemic continues to change our behaviour, I see brands influencing consumers from the point of decision as the real winners.