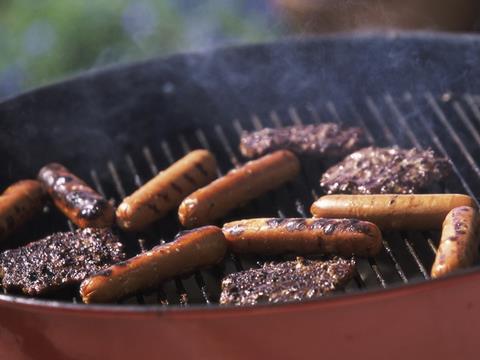 Greater interest in health and wellbeing as well as the rise of specialist diets like the paleo diet are driving an acceleration in growth for free-from food & drink, according to analysis by The Grocer.

Sales have surged £123.3m, or 26.7%, to £585.6m [Kantar Worldpanel 52 w/e 27 March 2016].

This marks a significant acceleration on the £96.5m (+26.9%) growth we reported this time a year ago.

Gluten and dairy-free meat products are the biggest contributor to growth, with sales up a whopping £28.1m (84.5%) on volumes that have almost doubled.

"Phenomenal growth from sausages drives the strong performance of free-from fresh meat products," said Kantar analyst Kathryn Brown.

"Sixty five per cent of the population have bought free-from in the past year, equating to over 1.5 million new shoppers. On average, we are buying 10.5 times a year, signalling headroom for growth."

Gluten-free sausage and burger brand The Black Farmer reports strong growth as a result of rising demand for allergen-free meat products. "We're not dealing with a fad here," said founder Wilfred Emmanuel-Jones. "This is a significant mainstream health trend that is here to stay, and producers and retailers have got firmly behind it.

"Consumers appear to be looking to simplify what they eat by actively removing allergens from their diets - evidenced, I believe, by the growing popularity of gluten-free and paleo diets."

The next greatest ­contributor to growth is chilled convenience foods such as fresh soup and pastry products, which have seen sales spike by 66%, or £10.8m.

"Major retailers are taking the free-from ­sector far more seriously now than they were even five years ago," said Andrew Ely, UK MD for gluten-free cake manufacturer Almondy.