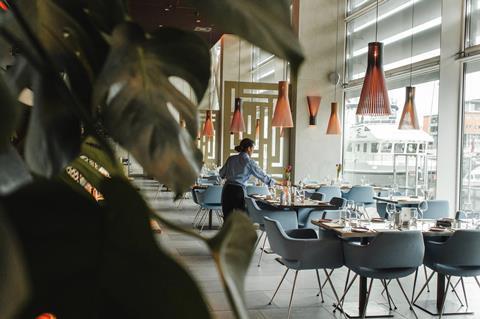 Almost two thirds of consumers remain nervous about the prospect of eating out, despite the easing of lockdown restrictions, according to IGD's latest shopper insight findings.
The report, which is based on IGD's tracking of 30 households' behaviour through Covid-19, shows concerns about the health and safety aspects of eating out are the biggest barrier for the out-of-home sector.
Among those who were nervous about eating out, 71% said they would wait a few weeks before going to a restaurant.
Financial concerns were also cited as a major reason for staying in, with nearly half of consumers (49%) saying they would eat out less for this reason. This figure rose to 62% among 18 to 34-year-olds.
IGD also found 46% of shoppers said they were preparing more meals at home for friends and family, rather than going out.
The report suggests uncertainty will remain for months and affect big seasonal occasions, with 56% and 42% of shoppers respectively saying they would be less likely to go to a public event for bonfire night or take part in trick-or-treating for Halloween as a result of Covid-19.
"With consumers hesitant about going out to eat, foodservice providers will need to demonstrate the safety measures they are taking while providing a relaxing and enjoyable environment," said Simon Wainwright, director of Global Insights at IGD. "Maintaining this balance is going to be exceptionally difficult for some operators with physical space constraints."
He added: "As well as trying to incentivise consumers out of home, there is also an opportunity for foodservice providers to offer compelling in-home options at a good price in the meantime, as well as takeaway or delivery services longer term. With the government's Eat Out to Help Out scheme starting this week, we should start to see some bounce back among those who cite cost as a barrier for eating out."