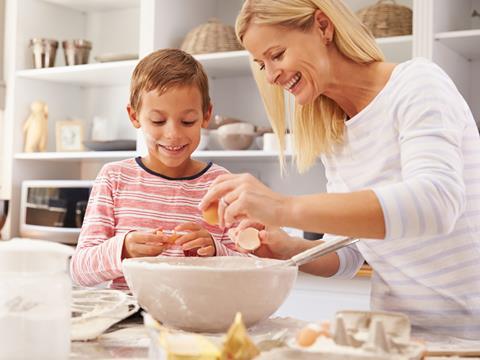 More than four in 10 mums have started doing more grocery shopping online over the past year, new research has revealed.

While 32% have increased their online spend somewhat, another 9% have upped their spend "a lot" over the past year, according to a survey of 2,500 mums conducted by research agency Talk to Mums.

Conversely, only 9% said they had increased their in-store shopping at all over the past year in the survey, conducted in January.

Around two-fifths (38%) of mums currently do most of their shopping online, compared with 62% who shop in-store.

There was a clear regional divide, as mums in the South East did the majority of their shopping online (63%) whereas those in Yorkshire did most in-store (68%).

The research also revealed a generational gap between 30 to 39-year-olds, of which nearly half did the majority of shopping online, and 50 to 59-year-olds, who did most of their shopping in-store.

The growth of online shopping could pose a threat to NPD, the research found. Among mums who shopped online, 54% hardly ever added a new product to their shopping basket and they were 69% less likely to do so than in the shopping aisle.

Talk to Mums founder Sally Durcan said she expected online shopping growth to continue. "These mums are boot-strapped for time - in terms of travel, household management, childcare management, bill payment, food preparation, work and much more," said Durcan.

"All of which gives us some insight as to why these women tend to be habitual shoppers, especially around food and drink products. It is, quite frankly, easy - they know what they're getting each week and there are no arguments in the home."

Mums are estimated to account for more than 70% of all household spending across all category types, representing £205bn in sales.