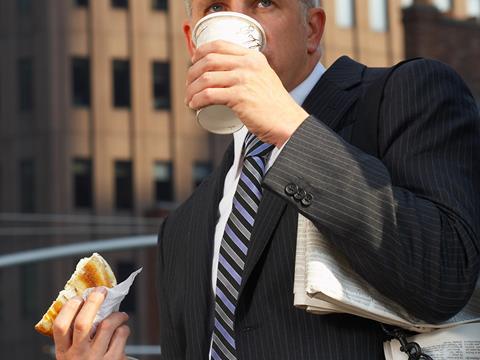 Quick lunches are soaring in popularity with almost 25% of Brits taking less than 15 minutes, according to research commissioned by restaurant chain Wagamama.

The Lunch Report found that nearly 70% of the British public take 40 minutes or less for a quick lunch. Meanwhile, the popularity of "micro lunches" is rising fast, with up to 27% of people taking a break for less than 25 minutes.

A mere 13% of respondents said they took an hour-long lunch break.

Up to half of Brits are unwilling to queue for food for over seven minutes, while 24% of respondents said their biggest pet hate was waiting for a seat and 23% said waiting for a bill.

The reports marks the launch of a Wagamamago app which the restaurant chain describes as the world's first "uber for diners", allowing users to pre-order, eat in and go.

In partnership with Mastercard, the app automatically takes payment for the order without the customer having to hit the payment button.

The app is free to download on iOS and Android devices.