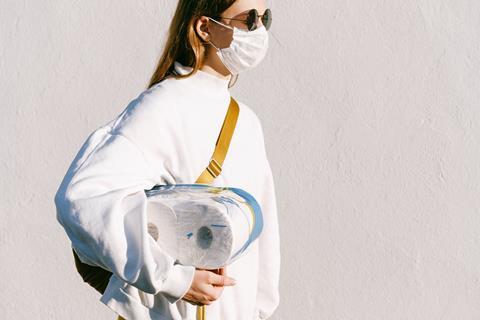 Shopper receipt data shows per-basket spending shot up during the last full week of September – the biggest week-on-week increase since peak lockdown.
Exclusive data from Dunnhumby Beyond's basket size index shows an increase in average spend per supermarket trip and online order of 13 percentage points in the week to September 27 versus the previous week. The spike followed the government's announcement of new restrictions including earlier hospitality closing times and home working where possible.
In the week in March lockdown measures were announced, basket size index swelled by around 18 percentage points, and a further 17 percentage points the following week.
"Basket sizes had gradually been coming down in line with lockdown restrictions easing and people becoming more comfortable in making more frequent trips to supermarkets. However, in the past week we saw an upturn in the average spend per basket," said Dunnhumby Beyond sales director David Halls.
Basket spend in the week to September 27 is now 33% higher than the same week in 2019, a spending level last seen at the end of June this year. At the height of lockdown – in mid-April – spending peaked at 74% higher than the same period in 2019.
Analysis of Amazon search data by Acorn-i shows 'toilet roll' is now the sixth most commonly searched term on the platform, rising 66 places in the search ranking since last month. 'Pasta' has climbed more than 1,500 places in the ranking since last week, with 'flour' and 'yeast' searches returning to lockdown levels.
Read more:
"Amazon is a huge platform used regularly by millions of people in the UK, so search trends provide a reliable snapshot of consumer sentiment and intention. The fact that the bellwether pandemic panic products have rocketed up the search rankings in the past few weeks is a strong indicator stockpiling behaviour is beginning again," said Acorn-i chief technology officer James Poll.
"These will be important trends to watch in the coming weeks to gauge how far consumer behaviour is reverting back to pandemic panic-buying mode," he added.
Late last week, Morrisons reintroduced purchasing limits on products including toilet rolls and disinfectant, amid fears of a repeat of the empty shelves seen earlier in the pandemic. Tesco followed suit, limiting in-store purchases to three items per customer for flour, dried pasta, toilet roll, baby wipes and anti-bacterial wipes, and online for a small number of products such as rice and canned veg.
Supermarket bosses have urged shoppers not to stockpile, saying that availability would remain good if people bought what they usually would.
Despite their reassurances, Dunnhumby Beyond's consumer survey shows rising concern about the availability of products in stores. A survey of around 2,000 shoppers found 65% are currently worried about availability, compared with 48% in mid-August. However, concerned shoppers are still far fewer than in the week lockdown was announced in March, when 85% expressed worry.
While the first lockdown saw average weekly trips to the supermarket fall significantly compared to the same period the previous year, a similar phenomenon hasn't been observed following the introduction of new restrictions last week. Visits have continued to increase in frequency since mid-April, with consumers visiting supermarkets only slightly less often than they were in 2019.