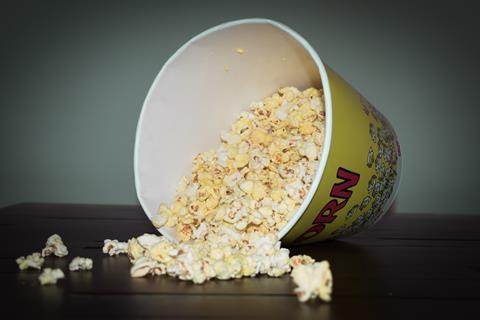 Popcorn has fallen off its pedestal, suffering its first decline in five years.

The market's value fell by 4.4% last year as volumes plunged 9.9%, according to Kantar data.

The £102.2m market had been a source of significant and reliable growth in snacking, gaining an extra £36.2m from 2015 to 2018 - an increase of over 50%.

Not only did fewer shoppers buy into popcorn in the past 12 months, but existing shoppers also bought it less often, said Kantar.

The decline was down to branded popcorn, with brand volumes down 15.3% compared with a 1.6% rise in own label.

Popcorn has suffered a few blows in recent months, most notably the demise of PepsiCo brand Pop Works, which disappeared from the mults late last summer after making its debut in 2016.

Adam Sopher, co-founder of Joe & Seph's, said Pop Works' demise would have negatively affected the market's overall value. There were also "more products competing to be the healthy snack of choice" he added.

However, he stressed Joe & Seph's was currently seeing year-on-year growth of "30% or 40%" every month. He attributed this to new flavours and formats such as its chocolate-based Popcorn Bites, which made their debut last month.

Propercorn, meanwhile, insisted "healthier, premium brands" were still enjoying double-digit gains. The brand reported 40% year-on-year growth as it became "an established part of people's snacking routines".

Popcorn's fall comes in stark contrast to the rest of the booming snacking market. The value of the entire crisps, nuts & snacks category has climbed 4.8% to more than £3.2bn, driven by strong growth in savoury options.