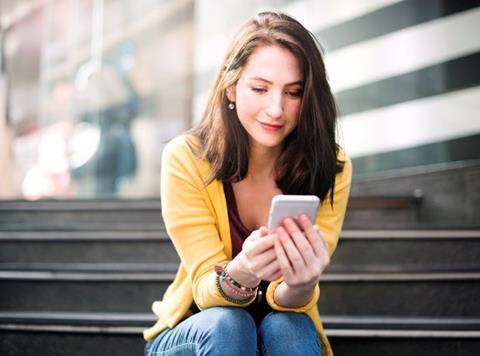 Retailers are failing to take advantage of widespread mobile phone use to enhance the customer experience, a survey by technology company Eagle Eye has found.

While 60% of young consumers use their mobile phone in store, less than a fifth use it to make payments or redeem promotions, found a survey of 2,000 adults.

Of the 16 to 24-year-olds surveyed, 48% used their phones in store to send messages and make calls, 42% listened to music and 37% checked social media.

But only 17% used their phone to locate a product in store, 17% to redeem a promotion and 15% to pay for products.

The Eagle Eye statistics showed that consumers were nonetheless receptive to receiving mobile promotions, with 68% saying they would find it helpful to be sent vouchers while shopping. Meanwhile, over half (55%) said they would consider downloading an app if it made it easier to pay and redeem promotions in store.

Tim Mason, CEO of Eagle Eye, said failing to harness mobile technology could be particularly detrimental to grocery retailers.

"This omnichannel disconnect is particularly harmful for grocers as consumers are now using their smartphone to look up recipes, source products and locate their nearest supermarket," he said.

"They then put their phone away and go in stores to find that some products are out of stock even though they were available online, which understandably leads to frustration. Digital bridges this gap between the online and in-store experience and means grocers can maintain a connection with their customers as they walk around the aisles, helping them locate products and targeting them with relevant, timely promotions."

Supermarkets have upped their game in shopping apps over the past year, with Waitrose rolling out its QuickCheck scan and shop app across its entire estate last June.

And earlier this month it revealed app customers could soon be able to browse personalised recipe suggestions in stores and bypass the checkout altogether.

Tesco also rolled out its PayQwik payment app to all stores earlier this year, and Sainsbury's is to extend its SmartShop app, currently available in 10 stores, to a "much bigger" audience over the course of 2017.