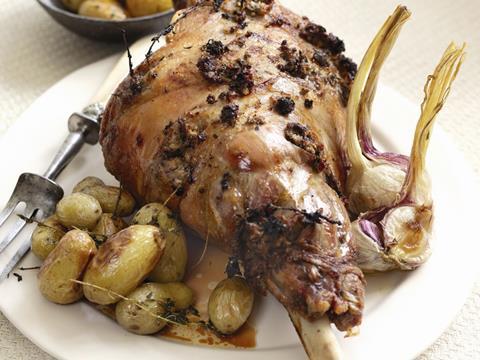 Roast dinners have fallen out of the nation's top five favourite meals, The Grocer can reveal.

Brits tucked into 157 million fewer roasts over the past year, pushing them to sixth place, while soup, which is also in decline, was bumped up to fifth. Sandwiches remain the nation's favourite food, appearing at 5.8 billion occasions [Kantar Worldpanel 52 w/e 26 March 2017].

Midweek occasions account for the bulk of roasts' decline as retired households and families with young children move away from them.
The weekday evening meal was "very much subject to consumer need for speed and ease", said Darrell May, head of convenience sales at poultry supplier Moy Park. "Dishes such as a traditional roast dinner, which demand a longer cooking time, are declining in popularity on weekday menus."

The previous spike in weekday roasts was thanks in part to a three-year AHDB campaign for mini roasts, which created an £18.6m halo effect for beef, lamb and pork joints.

"Retailers backed the initiative with new products - bringing 28 mini roast joints to market over two years to 2016," said an AHDB spokeswoman.

Of all the proteins, pork appeared at 38 million fewer meals. Chicken saw the biggest drop-off of 45 million occasions (-8%). However, it remains the nation's favourite. The drop-off, according to May, is due to a decline in the sale of whole birds.

The past year had seen "a significant level of price and promotional activity on chicken breast fillets", he added. This had resulted in shoppers eschewing whole birds. "Coupled with decreasing meal preparation times and the increasing demand for convenient products, this explains the decline."