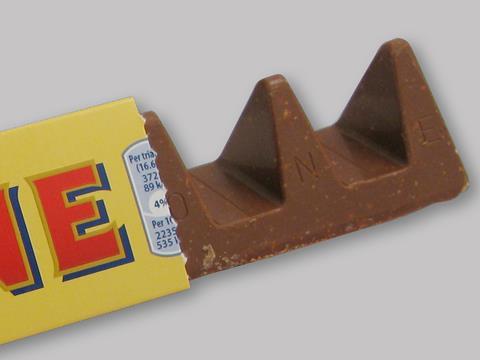 Shoppers would abandon brands for own label, switch to cheaper supermarkets and even cut back on chocolate if food prices rise in the wake of Brexit, a new survey has revealed.

Most households feel food prices have already risen over the last six months, found the survey of 2,000 consumers conducted by Retail Economics for a Channel 4 Dispatches programme - 'Supermarkets: Brexit and your Shrinking Shop' - set to air on Monday (20 February).

Two thirds expect weekly food shopping bills to rise further over the next six months, with two in five people blaming Brexit as the main cause of food inflation.
Food bill fears spark thrifty habits
Rising food prices are the top financial worry for consumers ahead of climbing energy bills and wage freezes, a separate survey by IGD found this week.
Two-thirds believe the cost of food will have an impact on their finances, compared with 58% who were worried about energy bills and 53% who expressed concerns over petrol prices in the survey of 1,700 shoppers.
The study found 83% were cooking from scratch or with leftovers to save money, while 65% had visited two or more stores on the same trip to find deals, and 63% had made packed lunches. Some had taken their money-saving ethos further, with 28% growing their own fruit or veg and 19% skipping meals.
Almost half of shoppers (48%) said they would switch to cheaper own-label alternatives if their weekly food shopping bills rose by 3% - the level experts predict food inflation will hit by the end of the year.

A further 44% said they would start shopping at a cheaper grocer, while over a third (39%) said they would cut back on chocolate and confectionery, and 11% said they would eat less meat.

Rising food prices would be the "first real sense of a Brexit impact for many consumers", warned Retail Economics CEO Richard Lim, with the plunge in sterling against the euro and the dollar only just beginning to hit supply chains. "We're only just seeing the thin end of the wedge in terms of food inflation. As retailers' hedging contracts continue to unwind we expect food inflation will accelerate sharply in the coming months, hitting 3% by the end of the year." Chocolate manufacturers, already hit by rising costs due to raw material supply issues, were among the first to succumb to inflationary pressures by reducing pack sizes and increasing prices on some SKUs.

Mondelez controversially chopped out triangles from its Toblerones and hiked the price of its Freddo bars from 25p to 30p, while Mars reduced the size of Maltesers and Galaxy Counters.

Other food manufacturers have followed suit, with Unilever hitting the headlines in the Marmitegate spat with Tesco, and rival Premier Foods admitting it is considering rsp price rises across its branded portfolio in response to the devalued pound and commodity prices.

Supermarkets have also pushed up the price of some own-label foods - with meat, olive oil and bananas all now more expensive in the mults than a year ago.

"Rising food inflation will be one of the areas where families feel the pinch first and with many households 'just about managing', discretionary spending power will come under intense pressure - especially for the least affluent," added Lim.