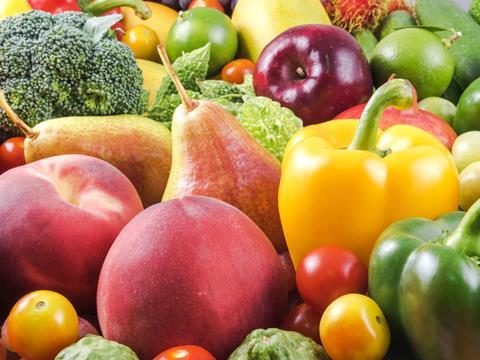 Organic fruit & veg is flying off shelves, with demand at its highest point in a decade, ­according to Tesco.
Tesco said total organic fruit sales increased by 18% over the past 12 months, with sales of organic soft fruit such as strawberries, blueberries and raspberries up 34%.
Other organic fruit in high demand included bananas (up 27%), citrus fruit (up 17%), apples and pears (up 8%) and exotic fruit like mangoes (up 8%), according to the supermarket.
"The revival of organic foods has been gathering pace over the last few years, with keener prices and better availability both playing a major part in that," said Tesco fruit commercial manager Gareth Wilcock.
"We have been working hard to get quality, organic produce into stores as quickly as possible, to provide extra days of freshness for customers. Smaller snacking pack sizes for several key organic berry fruit lines, has also helped with portion control and cutting down on potential food waste."
The data comes as the 2016 Organic Market Report from the Soil Association revealed shoppers spent an extra £1.73m a week on organic products last year, with sales up 4.9% to £1.95bn.
Nearly two thirds of current organic consumers have entered the market since 2009 and are "highly motivated and engaged" with food, said Paul Moore, chair of the Organic Trade Board.
"Our research shows motivation around health and the environment underpins the interest in organic foods with over 45% of existing consumers expecting to buy more organic in the next 12 months," he added.
However, the Soil Association report warned supermarkets were increasingly missing out on organic sales, with shoppers starting to look online and to independent retailers for better choice and convenience.