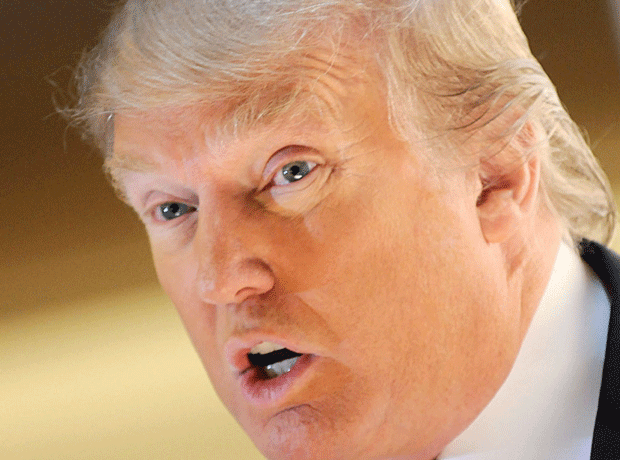 Another shock election result, another knee-jerk reaction from the markets, another desperate quest to make sense of the implications for politics and business. Welcome to the Donald Trump presidency – or "Brexit plus plus plus", as the man himself once famously put it.
As you digest the news, make sure you don't miss our extensive roundup of reactions from industry and the City, with the likes of Sainsbury's, Typhoo, the IGD, Filippo Berio, Rabobank and Shore Capital giving their early read of the situation.
The overwhelming consensus? Last night's shock result adds yet more uncertainty to an already highly uncertain post-Brexit world, though some also express hope President Trump will be more determined than the current Obama administration to strike a quick and favourable trade deal with the US's 'special relationship' partner.
Time will tell whether such hopes are justified – and whether a good US/UK trade deal will be enough to offset uncertainty and disruption created elsewhere in the world.
The more immediate lesson from the Trump victory, however, lies in how completely it caught many forecasters, pollsters, analysts, media pundits and politicians by surprise. Just as with the EU referendum in June (and, to an extent, the Conservative election victory in 2015 and Jeremy Corbyn's rise to become Labour leader), Trump's ascendency to power has once again revealed a gaping chasm between supposed 'mainstream' opinion and the reality of voter behaviour.
Figuring out what to do about that chasm is now the number one political challenge of our times. (And crucially, addressing the chasm must not mean simply pandering to all voter sentiments, no matter how ugly.) But there are urgent implications for the world of business here, too – especially in a sector like grocery.
This is an industry that prides itself on understanding consumers. It's awash with consumer insight specialists, demand forecasters and shopper behaviour analysts. For them – and anyone relying on their insights – the time has surely come to go back to the drawing board, to ask probing questions about how well we really understand consumers and how reliably we can predict their behaviour and their demands using current models. If there's even a passing chance the consumer data driving business decisions right now could be as wide of the mark as recent election polls, corrective action has to be taken without delay.
2016 has been a year of extraordinary upheaval. As the world faces yet more uncertainty, having a firm handle on consumer sentiment is crucial. This is not a time when business can afford to be out of touch.