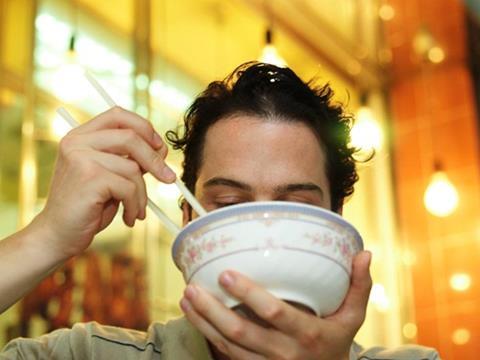 Consumers are demanding more action from the out-of-home sector on health, amid increasing concern over the lack of a level playing field with the retail sector, according to a major new study by IGD.

Research by the body found almost a third (31%) of consumers would eat out more if they felt healthier options were more easily available.

At its Food-to-Go Conference in London today, IGD unveiled preliminary findings from a research project into how much health considerations play a role when people eat out of home.

The research involved consumers recording their experiences on their smartphones, plus a major online survey of 9,000 people.

IGD plans to release full details from the survey in January but said the scale of the research would provide the biggest insight yet into how different parts of the OOH market, such as restaurants and takeaways, compare with the offer in retail in terms of health considerations.

Rhian Thomas, shopper insight manager at IGD, said: "With around 75% of the UK adult population eating out of the home or buying food on the go at least once in any given week, this part of the market has a huge opportunity to influence and help set tastes and expectations across all consumption occasions. IGD wanted to explore how much health considerations matter when people eat out of home, and to identify how the whole food and grocery sector can play a part in supporting the nation's health.

"The language of health is often about denying yourself and removing items from your diet, which can sometimes conflict with how people think when they eat out, when pleasure and relaxation are front of mind. However, by repositioning how they talk about health, using positive language and embracing certain types of food, there is a huge opportunity for food and drink companies to win by linking the two big trends for health consciousness and eating out."

In March The Grocer revealed Public Health England was floundering in its efforts to get the out-of-home sector to match the reformulation efforts of suppliers and retailers, with the body revealing it met a wall of silence from OOH companies when they were approached to provide figures for its sugar reduction programme.

Also that month outgoing Nestlé boss Dame Fiona Kendrick urged ministers to ensure a level playing field between supermarkets and their suppliers and the "fragmented" out-of-home sector, as well as incentivise investment in making products healthier.

Last month the BRC said it would welcome "proportionate" measures from the government to crack down on unhealthy promotions in supermarket food-to-go offers, after an Action on Sugar survey showed some supermarket meal deals contained as many as 30 teaspoons of sugar.

However, it said any such measures needed to be accompanied by measures to create a level playing field "so that consumers have the same healthy options and information regardless of where they buy or indeed consume their food".