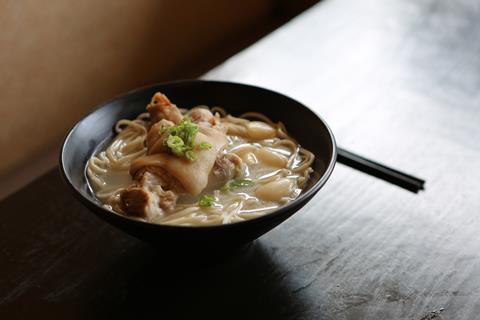 We've seen a rush of new brands hit the shelves as supermarkets look to tap into the growing trend for more adventurous food products from all over the world.
Sainsbury's has launched its 'Taste of the Future' range, which it hopes will attract more millennial shoppers. It includes things like crisps made from salmon skin, alcoholic kombucha and a chocolate-flavoured powder that forms a 'complete meal' when mixed with water.
Tesco's incubator scheme is also going strong, picking small, innovative brands to hothouse in a bid to drive growth into new areas.
While it's admirable that these retail giants are supporting smaller players and responding to market shifts, the direction they take sometimes seems to focus on the 'weird and wonderful' rather than the 'authentic and accessible'.
However, millennials and Gen Z shoppers aren't necessarily looking for unusual products, and supermarket displays devoted solely to novelty can struggle to drive sales.
Instead, retailers should focus their efforts on products that seek to serve genuine growing markets and tap into their authenticity.
Authenticity is a key ingredient for consumers buying into any new trend, and this is especially true for millennials and Gen Z. These people are savvy. Whether they've visited a region themselves, eaten in an authentic restaurant at home, or scrolled through Insta images of the perfect ramen, they have clear expectations. Brands and retailers need to acknowledge that and respond accordingly – particularly if they are trying to convince younger shoppers to buy into new cuisines.
Currently, consumers interested in Asian food, for example, are often faced with either specialist eastern brands that, while authentic, can be unfamiliar and intimidating, or dumbed-down western versions that rely on clichés and lack credibility.
Many Japanese and Korean brands in the west, for instance, focus on black, white and red in their packaging design, often with a bit of brush calligraphy thrown in for good measure. In contrast to that, the Japanese revere a deep indigo blue called aizome, and Asian retail is filled with modern illustrations.
If brands and retailers want to capitalise on consumer desire for new taste experiences, they'd do well to deliver products that tap into the true flavours this audience is consuming – whether on holiday, in a restaurant or on social media – yet packaged in an attractive and accessible way.
A brand and product range that inspires and educates is more likely to keep millennials and Gen Z coming back for more than one without an original story.