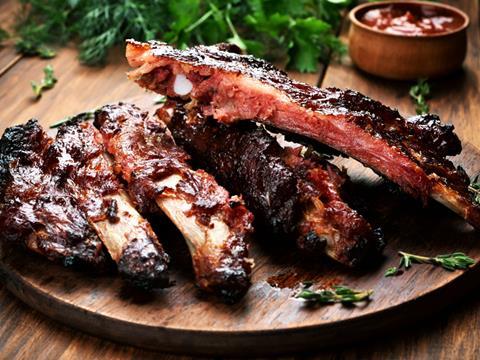 More than half of Brits think meat is not a necessary part of breakfast, lunch or dinner, according to new research.

A YouGov poll of 1,019 adults found that 56% of people thought meat was not needed to have a good meal, with only 18% stating the opposite.

Among those who have cut back on meat, the survey found 33% did so for health reasons. However, 29% said they were eating less meat due to the increased cost, and a quarter said they could not afford to buy as much as they did a year ago.

Environmental concerns have also affected consumption habits, especially in young people. Half of 16-24 year olds would advocate for decreasing meat consumption to help the environment, while the overall number has increased from 28% in 2015 to 34%.

"Although Brits are far from falling out of love with meat, they are increasingly happy to leave it out of their meals," said YouGov researcher Nasra Aharchich. "While health reasons are a big part of this, the cost of meat is a major concern to many and with inflation on the rise and household incomes set to be squeezed, consumers could opt to leave meat out more often.

"Increasing numbers could shift from having cuts of meat on their shopping lists to cutting meat from their shopping lists."

It comes as the FSA's Food and You survey, published last week, revealed that financial pressures forced 43% of Brits to make changes to the way they eat during the past 12 months. The survey found that 17% were eating less food, and 12% had switched to cheaper food in order to save money.