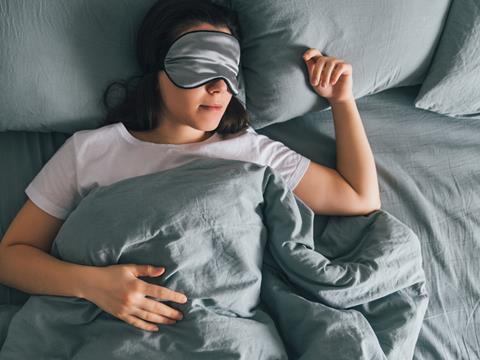 Wellness has expanded from a vague notion into a lucrative industry estimated to be worth over $4.2 trillion annually at last count. Millennials and Gen Z are particularly engaged with the wellness ideal, and according to market research company Forrester they account for 69% of all fitness wearable owners.
A number of brands and retailers have seen the 'wellness' opportunity and jumped on the bandwagon. However, those without a 'true offering' have not been successful. Put simply, it's no good just telling your customer that your brand can have a positive impact on their lives. In today's retail environment, you must also show them.
Creating in-store experiences is the most immediate and tangible way to build trust with customers. According to Eventbrite and the Harris Group 72% of millennials would rather spend money on experiences than on material goods. And when it's done right, a unique brand experience can drive footfall, sales and build lasting customer loyalty.
Casper is one brand that is using its existing identity to create an in-store experience suited to both the brand and its fans. At The Dreamery by Casper, New Yorkers can book sleep pods for 45 minutes and have a nap while trialling a Casper mattress. Originally a pop-up, The Dreamery was so successful that it has become a permanent fixture for the brand.
This is a great example of design for impact at work; a retailer leveraging its wellness credentials to create an experience that bridges the gap between retail and hospitality. The Dreamery reinforces the brand's commitment to wellness by offering some time out to improve wellbeing, while also showcasing an extended product offer around sleep. It's about more than simply selling a mattress.
Casper is not the only brand innovating by incorporating wellness into its offer. Sephora offers free make-up classes for the transgender community to tackle body insecurity with personalised advice. And healthy café concept Dr Smood encourages guests to make food choices based on the wellness goals they want to achieve, from building physical and mental strength to developing a stronger immune system. These are brands that offer a wellness experience first, and a retail experience second.
The most successful wellness brands are the ones that actually help peoples' lives. Therefore, brands need to be benefit-driven rather than product-focused; instead of selling fitness equipment it's about selling 'enrichment' and 'fulfilment'. It's about becoming the brand of 'wellness'.
These are the ideals that brands looking to truly leverage the potential of wellness via retail design need to build towards. Especially if they want to be known as forces for good that customers will keep coming back to, as opposed to brands just looking to snatch a piece of the wellness pie while the going is good.
Siu-Lan Choi is creative director at Household