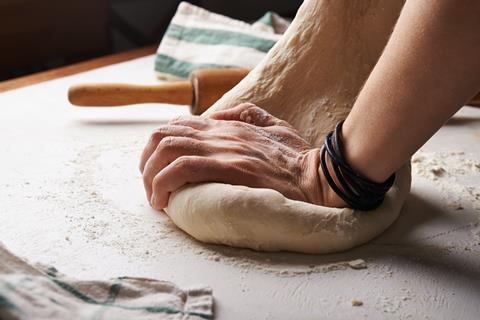 Building on my last column which specifically looked at grocery searches, we've done some broader analysis which looks at consumer behaviour during lockdown through Google Search.
As with any behaviour throughout a period of uncertainty, we often see three different behaviours. Firstly there is the sudden change that comes with the shock of the new situation, which is unlikely to sustain – stockpiling, for example. Then there are the two types of behaviour we're all trying to forecast: the 'step change', a sudden change in behaviour that may sustain, and the 'speed up', the acceleration of an existing behaviour that is highly likely to sustain.
We know coronavirus has impacted us all in many ways, so to help navigate this, we've framed our Google Trends analysis around five key areas.
What people know
Consumers have been hungrier for news, health and accessibility information than they've ever been before. We saw a six-and-a-half times increase in watchtime for news-related content on YouTube, step changes for searches around opening hours and delivery slots, and more self-diagnosing and symptom checking than we've ever seen before in Search.
How people make a living
Announcements by Chancellor Rishi Sunak continue to trigger all rising searches about income and job security, and the economic effects of the pandemic continue to show up in the waves of job searches we see in Search. We've seen shock demand for 'supermarket jobs' followed by more sustained demand for 'delivery driver jobs' and continued interest in new opportunities as they arise, such as 'contact tracing jobs'.
What people are doing
How we are spending our days has changed so fundamentally over the past three months. Three meals a day at home is such a shift in behaviour for many that almost all food and beverage categories have been positively impacted.
In terms of trends, upskilling in the kitchen is at the forefront as we've had to recreate out favourite dishes at home. Comfort foods benefited initially (a 45% increase in YouTube watchtime for 'pantry meals'), whilst more recently we've seen an uptick in searches for particular diets and healthy eating.
How people are feeling
Wellbeing has been a big theme for consumers, with rising searches week to week such as 'Joe Wicks', 'breathing exercises for anxiety' and '5k times' as we ran for the NHS. Changing attitudes about ourselves, each other and the world came across strongly in Search, with a new community spirit emerging with rising searches for 'how to volunteer for', 'making scrubs' and all-time highs for 'donation' and 'food donation'. This community spirit also spreads to local shops with spikes in 'local farm shop near me'.
How people are learning
As access to many services has been paused, people have been learning how to be their own food source, handyman and hairdresser among other things. Rising searches such as 'dog grooming', 'how to cut your own hair', 'how to grow a lemon tree' and 'temporary filling kits' give a good glimpse into the learning journey we've all been on.
It's a challenging time to be trying to make sense of insights. The behavioural shifts we've seen over the past three months are extraordinary, and trying to understand which will be fads and which will sustain is a huge challenge. Google Trends remains a great tool to try and make sense of certain categories or broader behaviours, and similarly we try and do some of the heavy lifting here to help you out. Look out for further insights into how search evolves as we come further out of lockdown over the coming months.