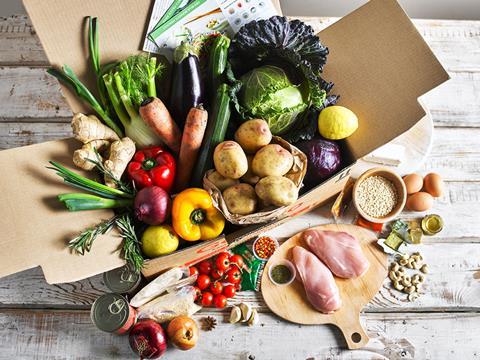 It's tough making plans right now. We all need things to look forward to and traditionally we beat the winter blues by researching holidays and getting dates into diaries. But after the past two years of cancellations and postponements, many are looking for inspiration closer to home.
It's been a difficult time to make plans as businesses and marketers, too. Unexpected headwinds from multiple directions have prompted rethinks and workarounds, and we've all had to be more creative than ever, responding to the changing needs of our customers.
This has underlined more than ever the importance of audience data and insights for helping to tailor marketing strategies that resonate deeply with audiences. At Immediate, publishers of Good Food and Olive, we are extremely fortunate to be sitting on a treasure trove of revealing information, giving access to insights that can set out a roadmap for marketers.
What do these insights mean for cooking and eating habits in 2022?
Exploring food cultures
Firstly, it's become clear that it's all about togetherness. Christmas 2021 had a very special feeling to it, a coming-together after past disappointments to celebrate recipes and traditions that are important to us all. Flagship cultural moments across the year play a hugely important role in people's lives.
We've experienced a surge in people searching and engaging with content that helps them understand, appreciate and participate each other's cultures and brings us closer together. On bbcgoodfood.com, page views for a feature titled 'what is Diwali and how is it celebrated' were up 600% over the previous November, and guides and recipes associated with Hanukkah, Ramadan and Thanksgiving saw similar increases.
While people may not have been able to travel overseas as much in the past two years, there's nothing to stop us bringing the world into our kitchens. Audiences have been seeking to recreate dishes and flavour combinations at home and buying a broader range of ingredients.
These days, modern global cuisine is not necessarily about heirloom or classic recipes but about using shortcuts, marrying cuisines, and learning skills from social media and each other. For fmcg brands, there's a great opportunity to capture this gastronomical wanderlust and use it as a way to transport consumers to moments of celebration through their product offerings, marketing and brand partnerships.
Make-your-own and home bartending
The desire to get creative in the kitchen and try something new also comes through strongly in the demand for edible gifts and homemade kits.
As we've gone in and out of lockdowns, and bars and restaurants have closed and reopened, we've seen more and more people experimenting with their own wonderful boozy infusions. Searches on 'how to make gin' and 'how to make mead' rocketed on bbcgoodfood.com by over 300% and 1,000% respectively.
With January resolutions still hanging on in there, non-alcoholic alternatives like kombucha and homemade kafir saw equivalent rises. From making compound gins to infusing butter into bourbon and following ice cube trends, home bar tending is getting creative – which can only be good news for drinks brands.
Effort-less
Creating wonderful dishes from scratch might not be achievable every day of the week. Consumers are looking to brands to deliver the right elements to add ease into their lives.
One of the brilliant innovations in response to the pandemic has been the range of incredibly high-quality restaurant meal kits which, alongside specialist subscription kits in everything from coffee, to pasta, to beer – as well as basic fruit & veg – are playing a key role in supplementing people's home cooking routines. Consumers are willing to invest in brands that can bring them closer to the experiences and flavours they love.
The winners of 2022 will be those that make sure convenience is prioritised this year, too. Brands that marry the desire for home-based experiences with personalised, seamless experiences through new technologies and delivery options will find themselves more accessible to consumers, and in turn see their products landing in baskets.
We hear a lot about being data-led. But data is really all about understanding people, isn't it? People will always have a passion for cooking, eating, gifting and sharing good food together. Here's to 2022, and doing more of that.