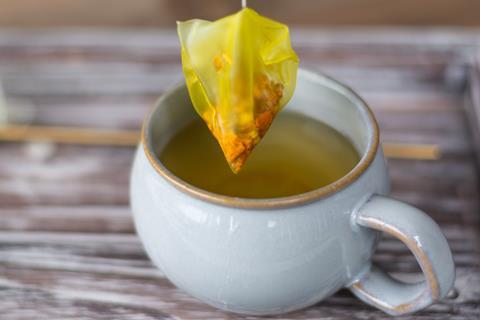 Covid-19 has thrust the subject of immunity into sharp relief. Likewise, consumer demand for 'immune-boosting' products has soared – and will remain a key priority. This space holds huge opportunities for food and beverage brands but should be approached with caution.
Sales of products that claim to boost immunity have skyrocketed. According to an Innova survey, six out of 10 global consumers now actively seek food and drink products with links to immune health.
And it's an opportunity of global proportion. The Nutrition Business Journal predicted immunity supplements sales in the US would reach $3.3bn in 2020, while India led the APAC market with the highest number of new product launches with immunity-boosting claims in early 2020.
Consumers are clearly spoilt for choice. To stand out, brands need to talk about immunity in ways that imbue gravitas, empathy and convey wellness credentials. While ingredients like turmeric, green tea, garlic, honey and even citrus fruits are increasingly being recognised for their contribution towards a well-functioning immune system, brands must carefully consider how to convey the concept of immunity on-pack. Vibrant colours like yellow, pink and green will go some way towards this.
This is also a cross-category opportunity. From kefir shots and health bars, to Deux's chocolate chip cookie dough bringing immunity to the dessert space and Just Be Kitchen's immunity-supportive meal boxes in the US.
Wellbeing goals
Many experts agree that the most effective way to boost immunity defences is to make your diet as nutritionally diverse as possible, get good-quality sleep, and limit stress. As such, brands who want to play in this space should consider how their product can fit into a lifestyle-based context and find ways to help consumers achieve holistically healthy daily routines.
One approach is to make intake easy. Individuals may be more inclined to consume immune-supporting supplements or snacks at certain times, like ahead of a meeting or the school run. So, think about new portable formats. And while all consumer cohorts should be part of a brand's immunity focus, there is a clear opportunity to imbue kids' products with immune-supporting ingredients – the school lunchbox is a great place to pop a probiotic snack.
When it comes to immune-supporting claims, it goes without saying that brands must be vigilant. Consumers are becoming savvier, but there is still a sizable information gap when it comes to nutrition.
UK nutrition company Innermost's Shivraj Bassi told Welltodo: "Scientists want to avoid using the word 'boost' when it comes to Covid-19. This is because when you're infected with the virus, your immune system is already so 'boosted' and overactive that it leads to things such as tissue damage and organ failure." Instead, he suggests looking for products that restore balance and control to their immune system.
The subject of immunity has never been more pertinent, nor hotly debated. Brands must ensure their messaging accurately and clearly conveys all of their ingredient benefits – straightforward advice and simple content is key.