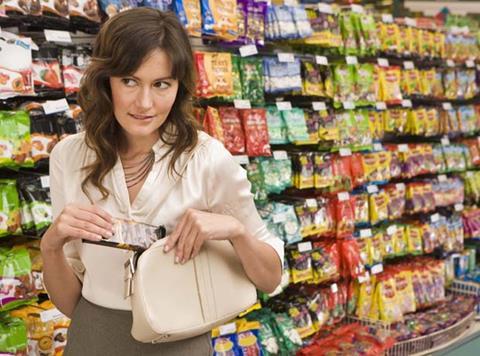 The Association of Convenience Stores has urged retailers not to be deterred from reporting theft even though police are increasingly looking to redirect resources to other crimes.

ACS chief executive James Lowman's plea came after the Office for National Statistics published figures showing a 10% increase in the number of shop thefts to 383,178 instances in the year to last September.

This marked the second consecutive year of increases against a backdrop of a 10% overall decline in the level of crime.

Lowman said the increase was "extremely concerning", albeit not a surprise.

Most retailers in the sector would have experienced some form of shop theft over the past year, with many dealing with persistent repeat offenders that the justice system was not dealing with properly, he said.

"The figures released today also only refer to reported instances; and with police forces increasingly looking to redirect resources to other crimes, retailers could be dissuaded from reporting thefts committed against their business.

"We encourage all retailers that have been affected by theft to report those incidents, and will continue to encourage police forces to ensure that theft is taken seriously at a local level," said Lowman

Bill Skelley, National Police Chiefs Council lead for crime recording & statistics, said: "Today's police officers are dealing with more complex crime, more safeguarding and protecting vulnerable people, and an unprecedented terror threat, as well as tackling some of the genuine rises in knife and gun crime, robbery, burglary and vehicle-related crime - crimes that turn the trend on many years of reductions.

"We continue to work with the government and police and crime commissioners to ensure we are investing to meet growing and changing demand."

Shop theft cost the convenience sector more than £131m last year, the ACS 2017 Crime Report shows.