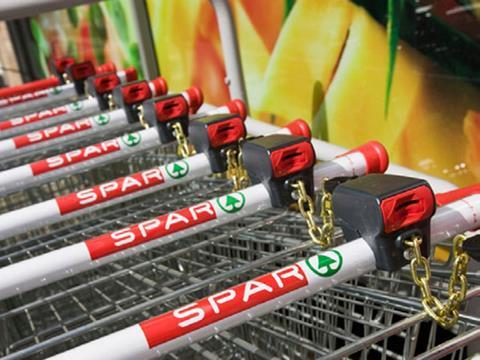 Appleby Westward aims to recruit 24 new stores in the coming year, the south west regional distributor for Spar has revealed.

Ten stores had already been identified, said managing director Mike Boardman.

The new recruitment campaign comes hard on the heels of 27 new store wins in the past year.

Appleby Westward recorded wholesale sales of almost £135m for the year ended 30 September. Turnover for the year to September 2017 was £138.8m.

Total cases reached 250,000 over the summer - the highest volumes for the season in two years.

Like-for-like sales in the 69 company-owned Gilletts stores climbed nearly 3% over the year with total sales up by almost £5m.
Seven new Subway operations were opened during the period in Gilletts stores, delivering more than £500k worth of extra sales.

The latest new store at Poundbury, Dorset, has been re-merchandised and seen sales rise to an average of £24k net.

"We have consistently recruited numbers in the mid-20s over the last four years," said Boardman. "A number of companies have experienced supply issues while we have still managed to record service levels above 98% in the year. This has helped recruitment where many independent retailers have grown tired of supplies coming in late."

The wholesale and retail businesses were delivering industry-leading like-for-like figures, he said.

"Our service levels are the envy of many, especially during the high-pressure summer months, and with continued investment into our retailers, company-owned stores and warehouse facilities, Spar is now the only credible independent symbol group."

Appleby Westward services nearly 300 stores, including the Gilletts units.

A spokesman said the goal was to add two or three company-owned stores next year.

There was also an ongoing programme of store refurbishment ahead for company-owned stores as well as non-company-owned properties.