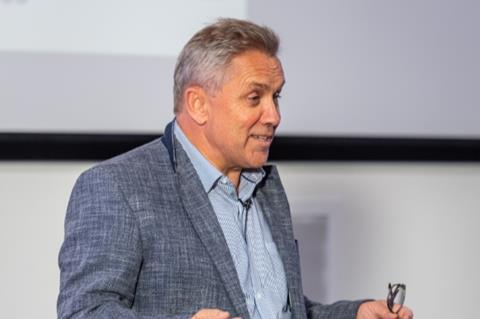 Former Sainsbury's CEO Justin King has warned Brexit will have a much bigger impact on the food and drink industry than the Covid pandemic over the next few years.
Speaking this week at the Convenience Conference in London, King, who was a prominent advocate for remain during the referendum on leaving the EU, said food and drink businesses needed to start thinking about the structural changes to supply chain and labour costs that are already impacting the way they do business.
"In two years' time you are all going to realise Brexit was bigger news than Covid," he predicted. "I think it's already clear that's true. Labour relative to your business is going to become a much more expensive resource because of that, and that means productivity and your approach to it is going to fundamentally change.
"A lot of what's happening with this is the new normal. Our labour situation in the UK is now structural and long-term, with a real lack of political will to sort it."
He suggested there was an inevitability prices would have to rise due to supply chain changes.
"There is a border in the Irish Sea. It is not going away and forever that is going to change the nature of businesses," he said.
However in terms of the pandemic he rejected the idea of a 'new normal'.
"We are mid-crisis. We have a long way to go and we absolutely don't know what that journey is. Anyone who thinks that today looks like what the world will look like in terms of Covid and its impact on it, must be absolutely deluded."
King's comments come as Michael Gove has been appointed to lead a cross-governmental taskforce to secure the food supply chain. The Grocer understands the role will involve Gove working with the food and drink industry in a bid to avoid further shortages in the run-up to Christmas.
Earlier this week government also pushed back the latest phase of Brexit border checks to January, with the first physical checks delayed until July 2022.
The Convenience Conference was hosted by The Grocer, Lumina Intelligence and Conveniencestore.co.uk.