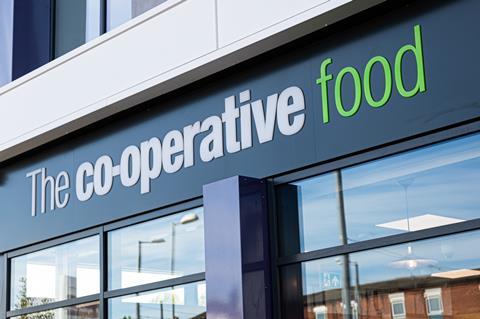 Central England Co-op has reported a third violent incident in Leicestershire in the space of a month after a customer was refused an age-restricted sale because he did not have ID.
The man verbally abused and threatened staff at its Thurnby Lodge store before he destroyed the shop kiosk on 1 August.
He was later arrested by Leicestershire Police. The store colleagues were left uninjured.
This is now the third incident in Leicestershire in under a month where colleagues have suffered an attack.
The first incident, at its Markfield store, saw a colleague end up unconscious in hospital after being attacked and then robbed.
The second saw a colleague in its Anson Road store in Shepshed pushed, hit in the head and threatened with a wrench.
This occurred after a customer was asked for ID while trying to buy an energy drink and then attempted to leave the store with the drink without paying. The colleague asked for identifcation as the retailer has an age limit for sales of energy drinks with high caffeine levels.
The society said it continued to lobby the government for a change in legislation so shop workers were provided with greater protection in carrying out their duties.
"Everyone at Central England Co-op was shocked and appalled by yet another unacceptable incident in Leicester this weekend," said loss prevention manager Craig Goldie.
"This unprovoked incident left colleagues shaken but thankfully not injured. We strongly condemn any form of abuse or violence towards our colleagues who are just doing their job and are working closely with the local police force in order to find those responsible.
"This type of incident reinforces our ongoing campaign calling for better protection for shopworkers and highlights our zero-tolerance policy on all types of crime aimed at our colleagues and customers.
"Once again, we are sending a clear message out to anyone who might consider targeting our colleagues and stores – it is not worth the risk and no crime will be tolerated."