The Co-op will use six pop-up shops to maintain trading while stores are closed for refurbishment.

The 230 sq ft modular retail units will hold at least 600 product lines, four times more than kiosk-style units used by the supermarket during previous closures.

The units will allow the Co-op to continue trading while refurbishing 150 stores across the UK this year.

The branded pop-ups will be in place for one to four weeks, fitted out in line with the Co-op's look and feel.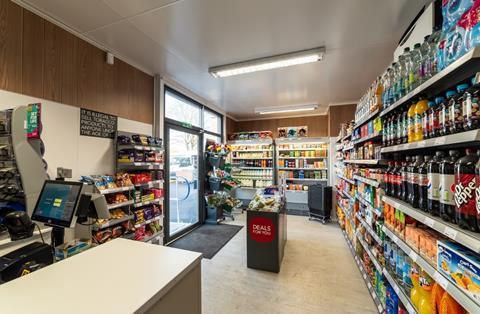 "The location of many of our convenience stores mean that they can often be a lifeline for the local community, in particular in rural areas, or for those with young families or no access to transport," said Co-op project support co-ordinator Barry Kent. "The Co-op is committed to aligning itself to the needs of its members and customers, getting closer to what they want and need. Capital expenditure and investment is ensuring Co-op is well positioned for future growth, which includes a major rolling programme of refurbishments. The new pop-up stores will allow us to better serve our members and customers while they await the opening of their new-look Co-op store."

Nick Daffern, managing director at Rapid Retail, which is managing the build, installation and logistics of the pop-up shop rollout, said the popularity of this type of modular unit was growing, particularly in high footfall areas such as supermarket and retail park car parks.