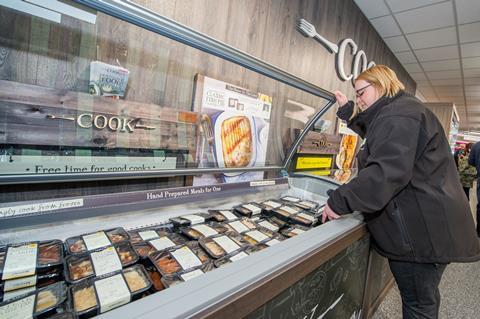 Convenience retailers are reassuring customers that stock levels remain strong as England enters a second lockdown.
Central England Co-op told The Grocer it had hired extra staff and put "rigorous" coronavirus-related measures in place to ensure a safe supply chain.
"We are confident that we have taken all the necessary precautionary steps, including working with a wide range of local suppliers, to keep your local Co-op well stocked," said the retailer's CEO Debbie Robinson.
"Our suppliers and colleagues are working hard to make sure that shelves are regularly restocked. As a community retailer, we know how important it is for everyone to have access to good-quality food and vital essentials.
"Today we are asking our customers and members to be considerate to others at this uncertain time and shop responsibly."
The retailer is also providing more slots and staff to help support schemes such as call and collect.
Southern Co-op is also reassuring its customers that stock levels "remain good". It was in a "stronger position" now than before the first lockdown in March, it said.
The retailer told The Grocer that while it had seen a slight increase in demand, there was plenty of stock in the supply chain and it had no immediate plans to reinstate stock restrictions.
"We would ask everyone to be mindful of only purchasing what they need when doing their regular shopping," said a spokeswoman for Southern Co-op.
Symbol groups are also continuing to work with supply chain partners to ensure independent retailers can meet the needs of local shoppers.
A spokeswoman for Costcutter Supermarkets Group said: "The learnings that we and our supply partners are now able to now apply from earlier in the pandemic means we are able to keep retailers closely updated on key lines and ensure they can focus on their business and shoppers as the pandemic continues."
Nisa said it was also continually reviewing its volume levels. "Our priority remains providing our partners with the very best service and proposition to meet their needs and those of the communities they serve," said a Nisa spokeswoman.