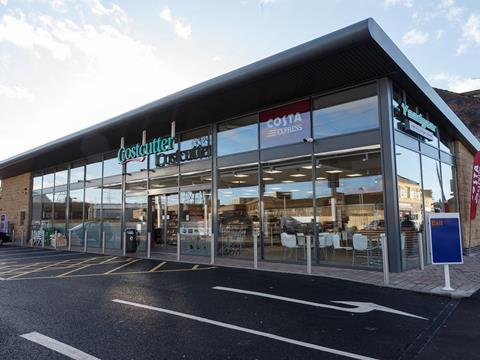 Costcutter is collaborating with card processing giant Suresite to roll out standalone chip & pin terminals to a potential 1,500 retailers.

The move means retailers without an epos system with integrated card payment can acquire a card machine for a competitive rate.

The deal is Suresite's first in convenience retail, expanding its reach beyond forecourts.

"Suresite offered us the promise of great value payment card processing, combined with first-class customer service and technical support," said Costcutter retail director Mike Hollis.

"This supports our ambition to constantly improve the support we are offering our independent retailers."

A Costcutter spokeswoman told The Grocer: "Retailers whose systems or IT infrastructure do not offer integrated card payment services can be assured we have put in place competitive terms with a supplier. This will help save them valuable time looking for a solution for card payment services."

Suresite card services manager David Wright added: "We have spent over a decade building payment card expertise in forecourts, becoming the biggest and most respected provider to that sector.

"We have made the decision to now market our service wider to the general retailer and the Costcutter opportunity represents a fantastic launch pad.

"We will be able to offer Costcutter, Mace and Super Shop retailers exceptional rates that will help them to strengthen earnings."

Costcutter has already provided its own epos system with a fully integrated chip & pin solution to more than 700 retailers after it signed a deal with Transax Pay back in 2013. The Suresite proposition is aimed at Costcutter retailers who are not signed up to this system.