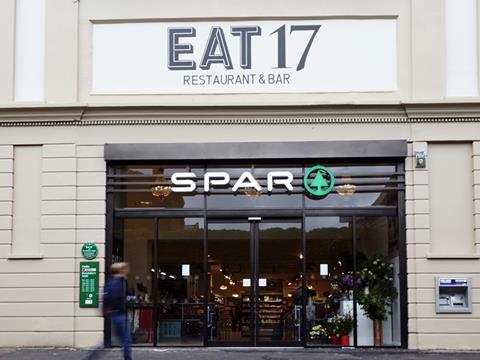 AF Blakemore has signalled its enthusiasm for melding foodservice with convenience by forming a new partnership with Eat 17 – the east London Spar retail and restaurant business.
Jerry Marwood, Blakemore Trade Partners managing director, said the joint venture would help the Willenhall-based family-owned food and drink retail, wholesale and distribution business to better understand how independent businesses succeeded in a fiercely competitive market and also demonstrated Blakemore's commitment to the sector.
The joint venture sees two of Eat 17's co-founders, James Brundle and Chris O'Connor, oversee the running of Eat 17 with AF Blakemore.
Eat 17 has two joint Spar convenience retail and restaurant sites in Walthamstow and Hackney. It plans to reopen a cinema later this summer above the Hackney branch, which was crowned Best New Store at the 2015 Convenience Retail Awards.
Marwood said: "Food service in a franchise format has delivered strong growth across both AF Blakemore's independent Spar estate and company-owned Blakemore Retail Spar estate, so this investment will further strengthen our insight into this area."
Brundle said Eat 17 had worked in partnership with AF Blakemore since 2010 and seen the "great benefits" that its industry expertise and symbol group backing had brought to his company.
He said he was "confident that this partnership will help us grow our business and develop it to the next level".