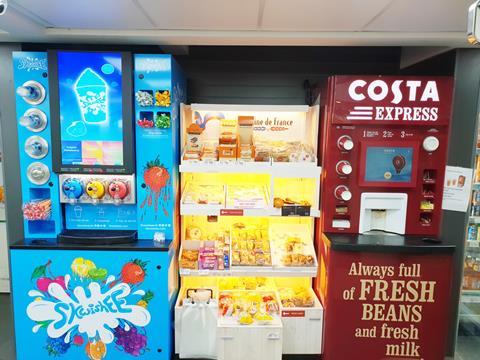 Scottish c-store chain Eros Retail is celebrating the "phenomenal" success of its slush drink Skwishee, after the self-serve stations made £400,000 in sales in nine stores in their first year.

With other retailers taking the three-flavour stations too, they are now in 40 locations in total, with a target of 150.

Owners Harris Aslam and Raza Rehman created the slush drink, inspired by 7-Eleven's Slurpee, after being unable to secure a supply deal for Tango Ice Blast.

"We saw how integral Slurpee was for 7-Eleven and thought it was too good an opportunity to miss," said Aslam.

The frozen fizzy drinks provide an average profit margin of 64%, according to Eros.