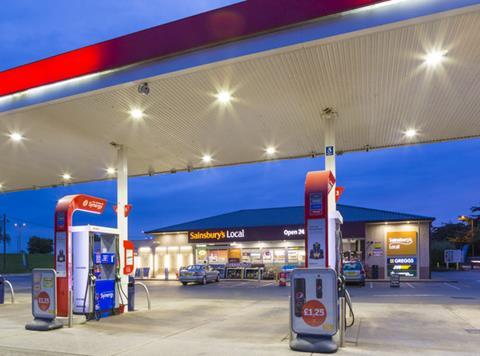 More than £4bn worth of sales in the UK last year came from forecourt stores, a new industry report suggests.

Of that total, £837m came from tobacco, £301m from soft drinks and £204m from alcohol, according to the Association of Convenience Stores' latest Forecourt Report. There are currently 8,430 forecourt stores in Britain, of which 27% are "likely to be" a branded convenience store.

The report found London forecourts generated the highest shop sales per store in the UK with an average of £896,000 a year.

"For thousands of consumers, petrol forecourts are the local shop, providing everything from post office and bill payment services to food and drink for the next few days and essential groceries, as well as being a place where they can fill up their car," said ACS chief executive James Lowman.

"Many forecourts are as much of a community hub as any convenience store, and are often leading the way when it comes to technological innovation."

Some 88% of forecourts provide a mobile phone top-up service, 62% a loyalty card, while just 1% offer either a dry cleaning, key cutting, or prescription collection service, the report said.

It found owners had invested around £12,445 per store, with most of the amount (26%) spent on refrigeration. Shelving (19%), energy efficiency measures (19%) and internal building maintenance (17%) were the other biggest outlays.

"As consumers increasingly shop little and often and use convenient sites with high standards, the forecourt sector is well placed to meet those needs," added Lowman.

Of the 13,869 electric and plug-in hybrid charging points in the UK, 465 are located on 225 forecourts, the report said.

The price of petrol has increased from £1.07 a litre in September 2016 to £1.15p in August 2017. Diesel is also up from £1.11 to £1.16 over the same period.

Around 109,000 people work in forecourts, the report found.