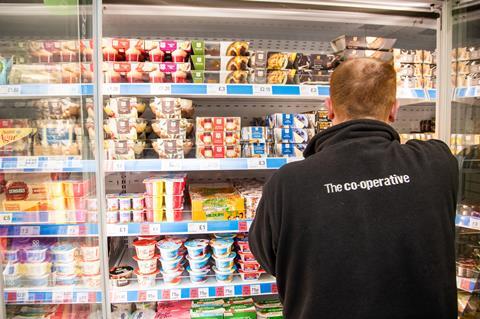 Central England Co-op has revealed a surge in some "out of the ordinary" sales as a result of the heatwave.
Since 7 August, the retailer saw sharp sales increases on banana-flavoured milk, Greek natural yoghurt and salted peanuts.
Some of its most standout findings also saw its own-brand chocolate trifle sales increase by 42%, and Galia melon by 329% – four times as many as this time last year.
A trend in people making smoothies found fruit sales jump by 3.4%, including two times as many strawberry punnets being spotted in baskets.
Salads were the biggest growing category overall compared to last year, with Co-op cocktail on the vine tomatoes jumping 177%.
This led to people stocking up on artisan breads to complement their salads with flavoured roasted tomato and basil sourdough sales increasing by 412%.
Beers, wines and spirits also saw large growth with typical summer drinks such as Pimm's up 217% and Aperol by 170%, nearly tripling in sales.
The retailer said it is waiting to see if the trend continues to promote these products through in-store PoS.
"These findings show how customers react during a heatwave by not only going for the things they love but also items that are a little out of the ordinary," said customer analytics manager Marta Foley.
"Salad, fruit, drink, beers, wines and spirits would all normally form part of a shopping basket at this time of year, but we were surprised to see people picking up everything from trifles to banana-flavoured milk.
"This just goes to show that no matter what people want, Central England Co-op stores are at the heart of the community for all shopping needs."