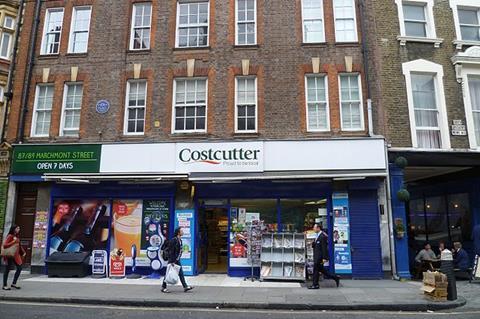 One of the unexpected success stories of the retail sector from the Covid-19 pandemic has been the resurgence of convenience stores on our high streets. Corner shops and newsagents were quick to adapt their business models and saw a huge increase in sales as a result. To continue to grow, they will need to ensure they have a customer-centric approach to adapt to changing consumer behaviours and expectations.
According to recent Kantar Worldpanel figures, sales at convenience stores accounted for 14.7% of all grocery sales in May and June, reflecting a change in how frequently we shop, how much we spend on groceries and, more importantly, where we are choosing to shop from. Although we are visiting shops less often, we are putting more items in our baskets than before, which means people are popping into their local stores to buy more than just a newspaper and a pint of milk.
Convenience stores are an essential feature of our towns and cities, providing vital access to basic products for customers who live in less populated locations such as villages who cannot travel to the big supermarkets or might only need a few items. In cities packed with people, they also allow consumers to shop locally and minimise contact with others, and avoid larger supermarkets where the risk of close contact with others is higher.
Convenience stores have needed to adapt in order to ensure customers can shop safely during lockdown, with less space to use than larger retailers. This has led to limits on the number of people in stores, queueing and distancing markers in the aisles to ensure the least amount of contact with others possible. Additionally, the most at-risk groups of society have spent the past few months shielding, meaning that some have not been able to leave the house at all.
In response to this, several convenience stores moved fast to accommodate the needs of locals. Costcutter is a great example of this, with more than 1,500 independently run convenience stores in the UK and many of their stores in small villages and towns, whose customer bases often rely on having a convenience store close by. They offered payment over the phone and delivery, which became indispensable for people in small communities who were vulnerable or in self-isolation.
It will be interesting to see if the role of convenience stores changes in the coming months as lockdown measures continue to ease. Since 4 July, social distancing measures have been relaxed from two metres to 'one metre plus', which should allow convenience stores more physical space for customers and employees, and reduce queuing times.
What is clear is that life in lockdown has highlighted the importance of our local convenience stores in towns and cities, and we should hope this support continues when life starts to return to normal.