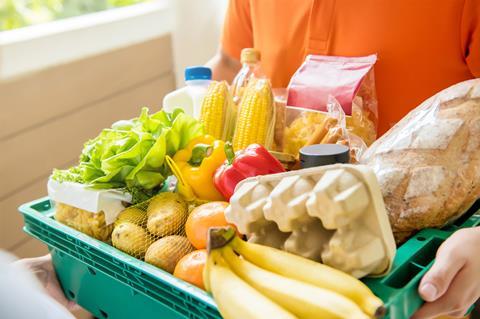 Throughout the coronavirus crisis c-stores have transcended their role as a community hub by fulfilling a vital need for home deliveries.
They have offered a lifeline to self-isolating customers, with local shops reaching 600,000 home deliveries a week, according to the Association of Convenience Stores.
But new research from Lumina Intelligence shows more than half of consumers are still unaware these services exist.
The research also clearly identified a major, and in many cases untapped, opportunity for convenience retailers thinking of launching online, or for those already providing the service if only they could do a better job of getting the word out there.
The 2020 On Demand Convenience Market report shows 70% of current users say they intend to use the service more in the future, while 46% of non-users also plan on availing of the service, despite never trying it.
But while consumers are clearly showing a willingness to use on-demand convenience (ODC), awareness of its availability remains low.
The report outlined how 54% of consumers had never heard of c-store delivery through an app, and 59% didn't know direct delivery from a c-store existed at all. On the other hand, 93% of consumers knew of home deliveries from supermarkets.
"In order to maximise footfall and awareness, promotion of the service needs to focus on the key benefits that distinguish it from other forms of grocery delivery i.e. fast delivery and smaller minimum spend," says Lumina Intelligence head of insight Blonnie Walsh.
So how can c-store retailers better promote their home delivery service?
"The rapid growth in home delivery from local shops has been an extraordinary feature of the past few months and has helped vulnerable customers across the country," says ACS CEO James Lowman.
"Because many of these services are new, it's quite possible that not all customers are aware of them, so whether it's through social media, good in-store communications or talking to customers, there's a lot for retailers to go at in promoting this offer.
"Many of the customers who have used these services have found out about them through working with charities and the local authority. Our Retailer Services Checklist helps retailers to make these connections so that the people who most need the services are aware that they're available."
Walsh adds that while driving awareness is important, retailers must get the balance of their offering right too. "There are clear thresholds when it comes to product cost and delivery time/fee that, if not implemented correctly, will deter consumers from using the service," she explains.
Basically, shoppers will expect to pay a delivery charge – but not if it's too steep. The Lumina report finds anything in the region of £4 would become a barrier to trial, while 54% of shoppers were comfortable with fees up to of £2.49.
Samantha Coldbeck, who co-owns Wharfedale Premier in Hull with her husband, charges £2 delivery to those within a three-mile radius of the shop.
"This is so we can target our customers and the ones we would've normally retained anyway. We also haven't hired anybody particular to deal with the deliveries, it's just me, my husband and my son who drives."
However some retailers say customers are happy to accept higher delivery charges.
Ian Lewis, director of Oxfordshire-based store Spar Minster Lovell, explains it charges £3.50 to £4 for delivery on Snappy Shopper. Yet, he explains some customers are happy to order £20 worth of confectionery and snacks and still pay the delivery fee. "It's interesting because you do get an insight into our shoppers' behaviours," he says.
While there may be the odd customer who uses ODC to satisfy a sugar fix, the research found the most popular categories for delivery were dairy and packaged grocery, which reinforces the value of a speedy delivery.
"Milk, bread, eggs, all your staple products have been big for us," says Lewis.
"Our unique selling point is that we deliver within the hour. People can't last a couple of days without milk. That's why we've got our foot in the door compared to the mults."
Conrad Davies, owner of North Wales-based Spar-Pwllheli, explains his customers are asked to place their order over the phone between 8am and 11am so they can deliver it the same day. Basket spend has been as high as £58.
"The shopping has been 50% fresh, with a focus on fruit and veg. And meat sales have been phenomenal. With more people cooking at home, these products have been dominating the orders."
Coldbeck says her orders have been predominantly fruit and veg also. "It really helps with our turnaround as they are notoriously difficult to keep, especially in the summer. So, with that in high demand on deliveries, we've seen our supply stay fresher, which is more appealing to customers," she says.
A strong fresh offer is clearly key for many c-stores looking to compete with the supermarkets on home delivery. The research also suggests retailers should be looking at offering bigger pack formats and multipacks. The current crisis has seen a major shift away from traditional convenience categories such as chilled and food to go, to more traditional grocery lines for cooking and socialising at home. Storage space can be a issue on this front for many smaller retailers but the research suggests including multipacks in the delivered range can appeal to shoppers, particularly the 25 to 34-year-old age group.