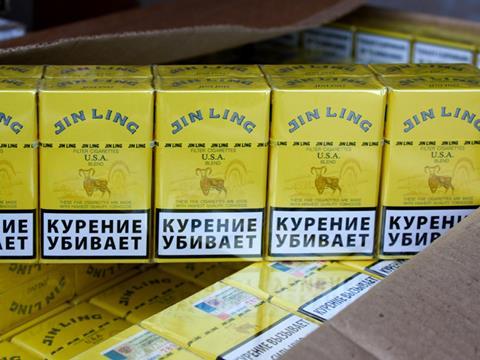 The Association of Convenience Stores has called for tougher sanctions and closer collaboration between trading standards and licensing authorities to tackle illicit alcohol and tobacco trade.

The calls come as part of the ACS' submission to the All-Party Parliamentary Group on Illicit Trade after it launched a formal inquiry last month.

An HMRC report published last year revealed that illicit trade cost the Treasury an estimated £2.7bn in lost alcohol and tobacco revenue in 2016.

The ACS said illicit trade had hit the convenience sector by undercutting prices and driving footfall away from stores.

It recommended that Trading Standards and licensing authorities collaborate to remove alcohol licenses from retailers selling non-duty paid alcohol.

The ACS said that Trading Standards officers should be granted additional powers to sanction retailers through better intelligence sharing and by enforcing the Customs and Excise Management Act of 1979.

It also suggested that Trading Standards officers should have extended powers to revoke alcohol licences for selling illicit tobacco.

The ACS proposed that the government evaluate the effectiveness of the Alcohol Wholesale Registration Scheme, which was introduced last April.

The scheme requires retailers to buy alcohol from an HMRC-approved wholesaler only. Those who fail to do so are liable to a criminal or civil penalty, seizure of their alcohol stock or revocation of their alcohol licence.

"ACS believes that targeted and strong enforcement activity remains the key to tackle the non-duty paid alcohol and illicit tobacco trade," said the ACS submission. "We believe the best and most effective response is to remove illicit retailers' viability to trade rather than seeking prosecution, such as extending the scope of offences for Restricted Premises Orders to include the sale of illicit tobacco.

"This submission not only explores the scale of non-duty paid alcohol and illicit tobacco but recommendations for the government to consider how to tackle the non-duty paid alcohol and illicit tobacco trade."

The APPG on Illicit Trade was first set up in August last year to highlight its impact on local businesses, high streets and communities, improve understanding of the issue and promote best practice in tackling the issue.