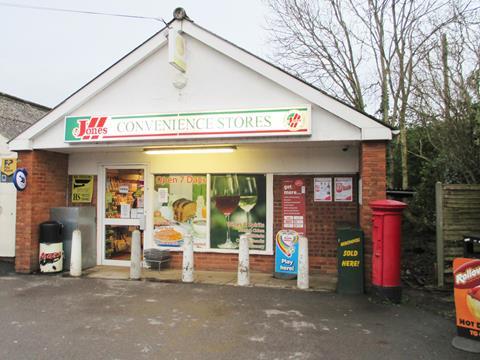 Foodservice operator L&F Jones is continuing to slim down its c-store estate with the appointment of specialist retail property adviser Christie + Co to sell four stores.

The South West-based business is also selling a fifth outlet privately in Shirehampton, Bristol.

The group had 17 c-stores at its peak two years ago; the sale will leave it with eight. It comes on the heels of the closure of a further three stores during its last financial year against the backdrop of "a competitive market" and "difficult trading conditions".

Chairman Martin Jones said the stores were "just not for us" and were making "the sort of return a smaller operator would make".

He insisted the company had not given up on retail but had changed its focus to foodservice. The remaining c-stores would receive investment and were still profitable, he added. "We have no further plans to reduce the numbers. I wouldn't rule out buying other stores but no plans at this stage. It depends on the opportunity," Jones said.

L&F Jones is offloading three leaseholds and one freehold through Christie + Co. The leasehold stores are in Bitton and Coleford, Gloucestershire, and Radstock, Somerset. The freehold outlet is in Shepton Mallet, Somerset.

All are among the group's smallest outlets, ranging from 420 sq ft to 800 sq ft compared with an average overall total portfolio size of 1,300 sq ft. Lease prices range from £35,000 to £50,000 and the asking price for the 750 sq ft Shepton Mallet freehold is £360,000.