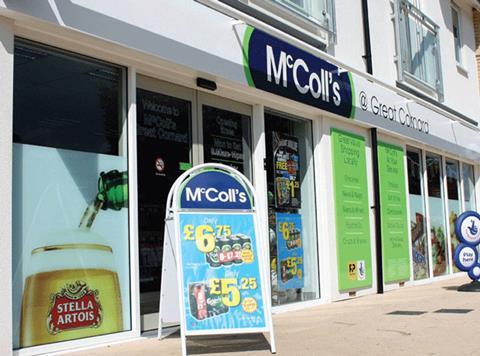 McColl's Retail Group, the neighbourhood convenience and newsagent's giant, is pushing hard into the coffee-to-go market with the installation of hot beverage machines.
It is introducing eXpresso PLUS Nescafé Alegria machines in 110 of its 1,300-plus stores after a four-store trial which saw average daily sales of 25 cups a day across the four shops.
Paul Taylor, general manager Food2Go at McColl's, said the increased popularity of food and drink to go meant consumers expected to see it in their local convenience store.
"Food2Go is a key pillar of our strategy for 2015 and onwards – and so it made perfect sense to complement this concept with a coffee and hot drinks offering as well."
McColl's looked forward to rolling out the Nescafe Alegria machines across 110 stores, he said.
An estimated £6.3 billion is spent on take away coffee each year, with one-in-four choosing to buy a drink on-the-go at least once a week, according to the Allegra coffee report 2014.