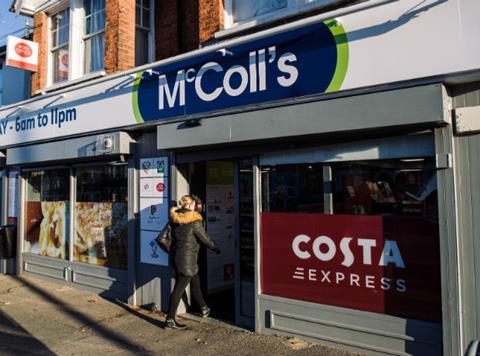 McColl's is looking to refurbish 500 stores over the next five years as part of its Project Refresh programme.

The convenience store chain piloted two Project Refesh stores at the end of last year and will have converted 27 by the end of its financial year this month.

The pilot stores beat McColl's target of a 10% uplift in sales, giving it the confidence to accelerate the rollout.

"The plan for next year is to do 100. So we think there are about 500 of these so we hope to keep that programme going at that rate at least and maybe even faster," McColl's COO Dave Thomas told The Grocer. "It really just depends on how successful the projects are, but we're really pleased with the pilot stores.

"Refresh really is about expanding our fresh food sales, our food-to-go sales and our grocery sales in our existing convenience stores," he added.

"We want to build our food business up to become a serious player in fresh foods and grocery and convenience."

The Project Refresh refits include doubling the space for chilled food to seven metres of chiller space, and getting rid of display bins to ease the customer shopper trip.

In one of its most recent refits in South Chailey, West Sussex, McColl's has placed a major focus on food-to-go including a coffee machine, hot dog counter and bakery range.

In anticipation of shoppers adding more items, McColl's has also lowered the height of counters to make it easier for customers with larger baskets.

This latest rollout follows McColl's strong performance in July's interim results, with its total revenue up 7.6% to £504.8m.