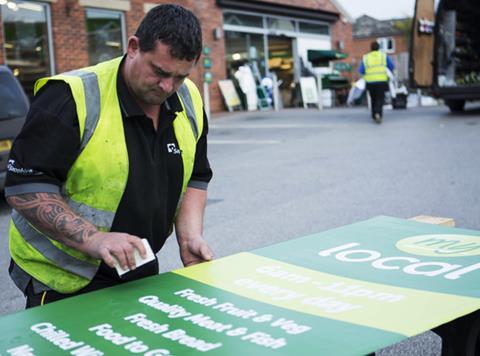 My Local owes unsecured creditors over £16m, the KPMG administrators report has revealed.

The convenience chain launched by industry veteran Mike Greene, which filed for administration in June, racked up £16m worth of debt including an £8m sum to Nisa and almost £1m to baked goods supplier Cuisine de France.

The Grocer understands Nisa is insured for customer administration and the wholesaler will actually be able to recoup around 90% of what is owed to it, leaving it with a much smaller loss believed to be a six-figure sum.

"Nisa has carefully managed its trading position with My Local," said a Nisa spokesman.

"That includes having extensive and satisfactory insurance cover, and therefore does not expect the My Local administration to have a material impact."

The convenience chain also owes Squirrels, the confectionery and soft drinks arm of wholesaler Kitwave, £99,476. Confectionery supplier Bonds of London is owed over £27,000.

Both Kitwave and Bonds of London told The Grocer they are insured and will not be impacted by the liability.

Bonds of London owner Innovative Bites CFO Graham Jones said "As a supplier to a wide range of retailers, both big and small, market fluctuations are expected.

"Unfortunately this can occasionally include cases whereby customers face administration. As a business we are fully prepared and insured for these occasions so they do not impact our day-to-day business or bottom line."

Cuisine de France has not responded to requests for comment and could not confirm if it is insured for the £922,664 owed by the group.

The report also confirmed My Local management had implemented a turnaround process earlier in the year, around the time of its supplier conference, when it was revealed the business had been trading significantly below expectations.

It was during this process the group began to discreetly sell off stores in the event the turnaround failed to improve its prospects.

Eight stores have since been sold to Blakemore, six were bought by the Co-op, two were sold to McColl's and seven more sites were sold to Chelmsford Star Co-operative, Heron Foods, Leyland, The Midcounties Co-operative, Sainsbury's, and independent buyer Mr Sivathasan.

Brighton-based Nisa retailer KMD Enterprises has also bought two sites in Haywards Heath and Horley.