Convenience is getting fresh. It might even be getting healthy. It's certainly sleeker and more streamlined than ever. And everything indie retailers need for an invigorating business workout will be at the National Convenience Show over three days in Birmingham later this month.

It could provide a much-needed fillip for indie c-stores. The Grocer's Grocery Retail Structure 2015 revealed that while the overall number of c-stores in Britain has grown 1.5%, it's the mults driving this as they muscle in on independent territory. Convenience multiple store number grew 10.6%, co-ops by 3.2% and symbols by 1.6%, while 0.7% of unaffiliated indie convenience stores closed.

The mults continue to make fresh and chilled produce more prominent in convenience. Other parts of the sector are responding in a big way, says NCS event director Jack Halliday. "Fresh and chilled is a huge growth area, which is continuing to develop," he says. "People expect to be able to buy fresh from a c-store and the show will allow visitors to find solutions in that area."

There will be no shortage of kit aimed at helping operators up their game in fresh, such as Metro green wire shelving, ideal for small fruit & veg displays outside stores, on the Slingsby stand, and refrigeration solutions from Epta and DWM. New chilled product exhibitors, meanwhile, will include Bernard Matthews and Crediton Dairy, which recently launched its Moo milk drinks in a single-serve format.

Ornua Foods has a renewed focus on the c-sector, and debuts at the show with brands including Pilgrims Choice, Mull of Kintyre, Pembrokeshire and Kerrygold, which has a 200g PMP for ­convenience. Show partner Friesland Campina will showcase its Optiwell and Yazoo drinks, and Nomadic's lassi drink is a candidate for the Great New Idea prize, voted on by NCS visitors.

"More health and nutrition-led products are breaking into smaller format stores," says Halliday. Under the healthy halo, there's Aussie liquid breakfast brand Up & Go, TypicalGreen's NFC juice smoothies and healthier snack brands Propercorn and Popchips. Gluten-free products also have a presence through free-from brand Nature's Store and gluten-free beer Daura Damm. Primal Pantry's range of raw paleo bars is soon to be supplemented by two new protein bars, which will be sampled at the show.
NCS: the lowdown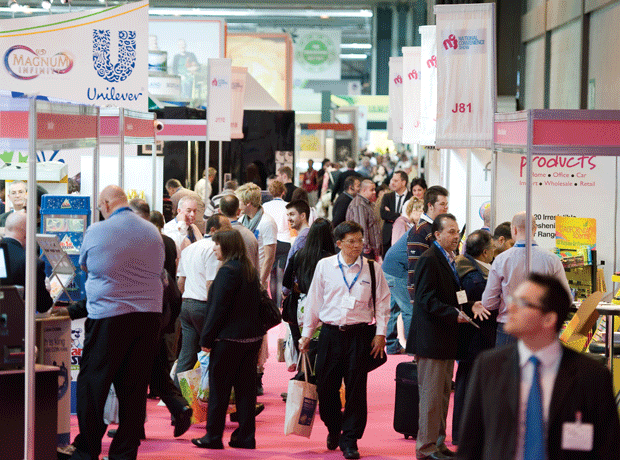 What: National Convenience Show

When: 18-20 April

Where: Birmingham NEC

Why: With more than 70 companies showcasing convenience-targeted goods and services, this year's NCS has plenty to offer the independent c-store retailer. Big names including Costco, Premier, Londis and Budgens will be on stands, and General Mills, Friesland Campina, Booker & DeBangStix will highlight opportunities for the progressive retailer. Subway and Ginsters, major players in grab'n'go, will be there, along with Bernard Matthews, Forresters and other brand players in the growing take-home fresh and chilled sectors, alongside suppliers, retailers and industry experts. Visitors to the Digital Hub can pick up useful tips on maintaining an effective online and social media presence. NCS is co-located with Farm Shop & Deli Show, Food & Drink Expo and Foodex, with access free to NCS visitors. To register visit nationalconvenienceshow.co.uk
Streamlining operations
Getting lean has more than one meaning in convenience. This year, several exhibitors will be helping c-store owners streamline their operations. Universe HTEC will launch new integrated head office, back office and PoS systems with its user-friendly dashboard. Jupiter head office system is a web portal allowing access from any location, while back office system Callisto is integrated into PoS set-up Europa, so when an item is scanned Callisto automatically adjusts the stock level, reducing reliance on PoS for holding data. "There's so much stuff independent guys need to know and the system is a way for them to access it quickly and easily," says creative designer Josefine Nilsson.

Swedish-Norwegian company StrongPoint enters the UK market this year with a specialist vending solution for high-value goods like tobacco and razor blades (see Innovations), and will also be exhibiting CashGuard, its take on cash management technology. Made up of secure coin and note recycling units and associated software, the system tracks and holds the cash passing through the business, issues change and reduces the amount of time spent dealing with cash. "You have no more internal theft of cash and you negate the risk of losing cash during a robbery," says sales director Peter Ahnegård.

In the face of competition from the mults, discounters, forecourts and symbols, indies have to develop a point of difference - but what do customers want? With internet shopping now a way of life, the option to collect deliveries from a convenient location is high on the list. Parcelly, which partners with shops and businesses to form a network of collection points, is exhibiting at the show. There's no cost to retailers to join the network and they can control the number and size of parcels they receive to stay on top of potential storage issues.
When it comes to cash, customers want a simple, free ATM, according to Clive Marshall of DC Payments. "Customers are keen not to pay," he says. As well as providing a service, increasing footfall and boosting basket spend, ATMs benefit retailers in other ways - self-fill machines recycle cash from the tills and save on bank charges. Both Marshall and Nicole Freeman of ATM supplier YourCash agree that demand for more complex banking machines with the ability to handle, for example, bill payment and deposits, isn't strong in the c-sector - ads and special offers displayed on screens or receipts are a more common request. With this in mind, Cashzone will showcase its ATM ad solution, Joono, at the show.
Beat queues and foster loyalty with technology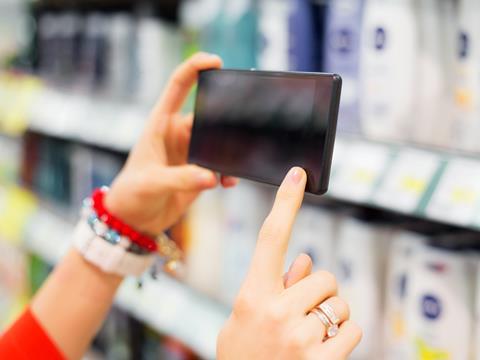 Gone are the days when all c-stores needed to thrive were well stocked shelves and a till. Convenience retail is now increasingly reliant on technology. The hi-tech exhibitors at this year's NCS are clear proof.

Cashzone's Joono ATM software offers a Favourite Transaction function, which, it says, "discreetly learns individual customers' ATM habits and automatically presents their most common transactions on future visits."

Bank cards also play a lead role in Markadis's ­Mii-Promo technology, which uses data gathered when a customer pays with a credit or debit card to create a loyalty scheme based on their transactions. The scheme, which takes 30 seconds for the customer to sign up to, is already active in France and Edinburgh.

Indies are up against the big boys who have advantages in terms of sophistication, use of data and marketing expertise, but "this technology lets independent retailers run targeted, effective loyalty and rewards campaigns, using the customer's existing bank card as a means of following their purchases within that business and triggering rewards automatically," says Markadis MD Adrian Cannon.

There are other ways to communicate directly with c-store customers. UK Security's Instore Radio system is a customisable music and message system that combines targeted ads with fee-free music by new and emerging artists. "It's good for small chains and symbol groups," says UK Security's Keilly Hirst.

Retail IT specialists Point Four is bringing its cloud-based management systems to the show, and is also developing a complementary mobile app that will offer insight into spending habits. For the moment, its hybrid checkouts, which can switch from self service to manned in around five seconds, are fine-tuned to work for convenience retailers. "It's all our own software, which means there's no time lapse in converting," says marketing executive Christina Wingfield. "A customer could be using it in self-service mode; once it gets busy, you switch it over. If someone needs a bit of extra assistance, it goes into manned. Retailers using them in Ireland have reduced queue times without the associated overheads."
One service for which demand is still rising, says Halliday, is food to go. "Just over 60% of customers have a food to go mission in mind, or would consider it, when they go to a convenience store or forecourt. Only one in four retailers have a coffee or food-to-go offering. It's a massive opportunity," he says.
It's not just food to go, of course; hot drinks are increasingly sought after. Midlands-based My Coffee Station thinks it has the edge in hot drinks, especially where retailers are serving a price-sensitive customer base. Its 'pods' produce bean-to-cup coffee, tea and hot chocolate at a £1.50 price point. Machines are filled, cleaned and serviced by its team rather than shop staff. "Retailers are stripping down the amount of time they spend in stores and the amount of staff they've got," says My Coffee Station director Laurentt Davies.

To support a more complex food-to-go offer, refrigeration company Adande will showcase its compact chilled and frozen storage units, some of which have load-bearing worktops to allow for use as a prep station or a base for cooking equipment.

And once the convenience customer has finished shopping, they need somewhere to put their haul. Basket and trolley specialist Formbar will be bringing the Loop 100 to the show. With a capacity of 34 litres, it has 360 degree castors and a bright grab rail encircling the basket, so can be pushed or pulled in any direction. Formbar will also showcase the Snupy two-tier basket trolley, which has a 60-litre capacity with a small footprint.

Sleek, streamlined and with the capacity for profit: sounds just like the future of progressive convenience retailing.
Moo Milk Café Latte
Launching: at the show 
Manufacturer: Crediton Dairy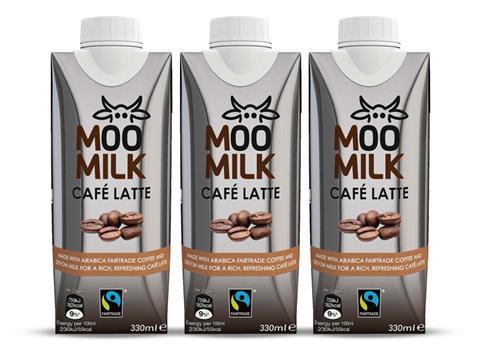 An established producer of milk drinks in larger take-home formats, Moo moved into convenience-friendly 330ml packs earlier this year. At the National Convenience Show it will launch a Café Latte milk drink (rsp: £1.59/330ml) alongside Moo Milk Semi-Skimmed (rsp:49p/330ml). Moo is the first mainstream flavoured dairy milk to be packed in Prisma cartons. The Café Latte variant has a metallic finish to give a more premium, adult feel.

Vensafe

Launching: at the show

Manufacturer: StrongPoint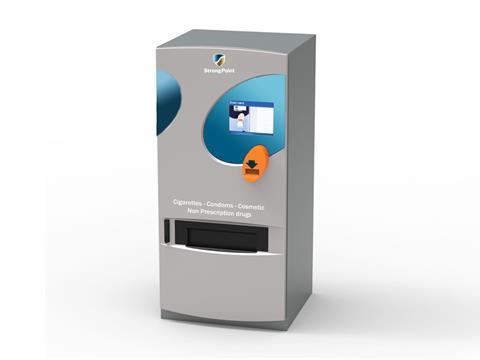 This secure vending machine is designed to reduce losses on small, high-value items that can be targets for theft. Customers use a plastic product card or digital touchscreen, located where the items would traditionally be displayed, to produce a ticket that is paid for at the till, then used to dispense the item from the machine.

Pro2Go Milkshake

Launching: at the show

Manufacturer: Sci-MX Nutrition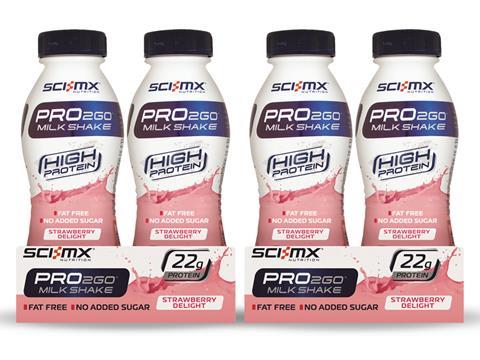 Protein sports brand Sci-MX plans to expand its range for the convenience sector over the next two years. It will launch its Pro2Go milkshake, which packs 22g of protein per serving, at the show. The Chocolate Dream and Strawberry Delight variants (rsp:£1.99/310ml) are fat-free and contain no added sugar.

HTEC Jupiter

Launching: at the show

Manufacturer: Universe HTEC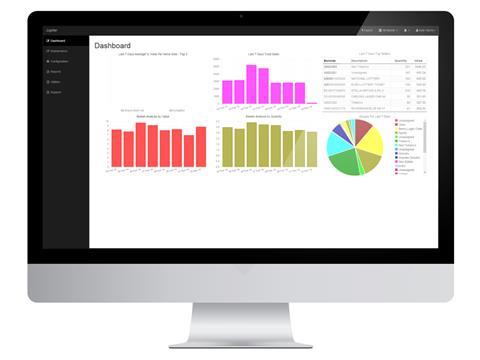 A head office system with compatible back office and PoS features, Jupiter's web application can be operated from any location, making it suitable for retailers running more than one store. Key features include a master price book with classifications and an unlimited product file category, and the ability to link with UK symbol groups.